[no_toc]
mcframe is an integrated package for production management, sales management, cost management, etc. It flexibly meets the diverse needs of the manufacturing industry and is a proven DX solution for core business operations used by many customers in Indonesia.
Production Management and Productivity IoT Solutions Now!


Non-personal, non-contact operations are becoming mainstream in the manufacturing industry in Indonesia after the Corona pandemic, and IoT technology is attracting attention for its ability to accurately and automatically obtain the operating status of manufacturing equipment from various devices, eliminating management using handwritten daily reports.
Understand the condition of machine and evaluate it correctly
Maintain optimal machine performance
Obtain necessary information accurately and quickly
By converting paper forms, machine operation, and human work into data, business processes, machine, and human work can be connected in a short period of time.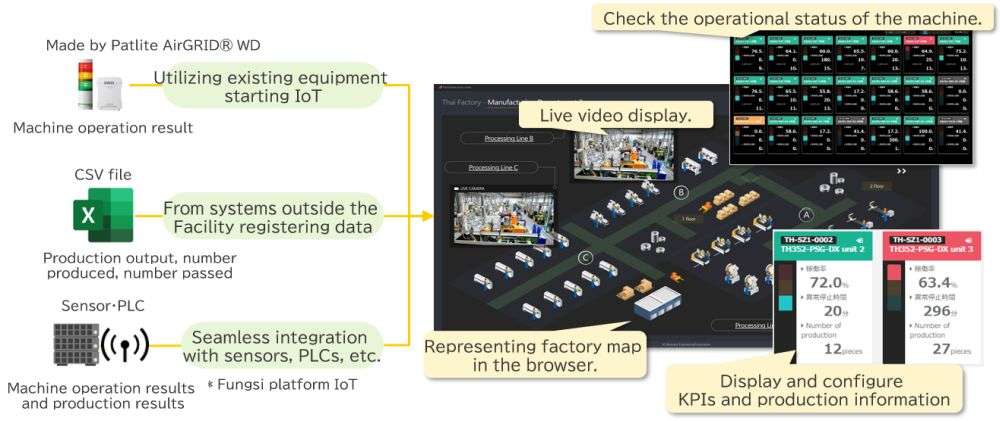 mcframe Signal Chain for operations and machine maintenance management
Acquire operating data from patlites (signal lights) and PLCs via wired and wireless connections, and monitor machine operating status on a PC or monitor in real time to check equipment operating history. It is also possible to grasp operating trends on a weekly and monthly basis.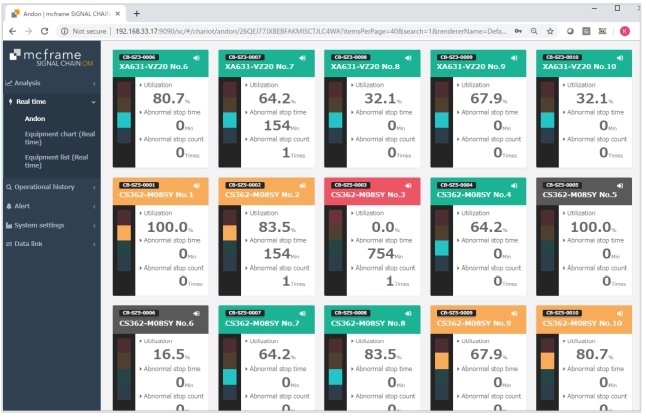 In addition, daily changes and failure trends of machine are analyzed numerically, and equipment charts and trouble cases are shared among all departments to realize a new casual and powerful maintenance operation through IoT.

mcframe Signal Chain can remotely check machine operating status by plant and manufacturing department, analyze the situation based on the reason for the outage entered, and evaluate overall equipment efficiency (OEE) by obtaining performance and quality information from external sources.
Implementation of Manufacturing IoT in Indonesia

When I visited customers in industrial parks in Indonesia as part of my system sales activities, one of the lines I often heard from people in charge was, "Our president (the chairman) invests positively in machinery, but is reluctant to invest in systems.

続きを見る
Please feel free to contact us to discuss how IoT can help you manage operations and facility maintenance management in Indonesia!