[no_toc]
Company Information
In recent years, Indonesia's manufacturing industry has become increasingly difficult to forecast demand to avoid the risk of inventory costs and lost opportunity costs due to the increased burden on manufacturing due to the small lot production of many products and changes in order volumes and delivery times from customers.
Systems are one of the means to improve production efficiency, and if systematization improves the efficiency and accuracy of data entry and makes effective use of information through visibility, sharing and systematization, information from the field will create a company's competitiveness.
We make proposals that reflect the client's requests and the voice of the site to the maximum extent possible to produce tangible results, such as how much the current business can be improved and what new results can be achieved.
Company Name.
PT BAHTERA HISISTEM INDONESIA
Form
PMDN(Domestic Investment Company in Indonesia)
Business Description
Development and implementation of business systems
(AKTIVITAS KONSULTASI KOMPUTER DAN MANAJEMEN FASILITAS KOMPUTER LAINNYA)
KBLI
62029 : AKTIVITAS KONSULTASI KOMPUTER DAN MANAJEMEN FASILITAS KOMPUTER LAINNYA
NIB
0220103321031
NPWP(Taxpayer ID number)
84.444.925.6-407.000
Correspondent bank
Bank Mandiri, KCP Bekasi Pejuang
Address
Ruko Smart Market Telaga Mas, Blok D7 (GAPURA OFFICE), Harapan Baru Bekasi Utara, Jawa Barat 17123
Telephone number
081 8801414(Japanese, Indonesian, English)
E-mail
yama@bahtera.jp(Japanese, Indonesian, English)
Origin of the company name
The word "Bahtera" comes from the Portuguese word bateira (bateira = small boat), and the Indonesian word "Bahtera Nuh" refers to "Noah's boat" described in the Old Testament book of Genesis.
My biography: Keiji Yamamoto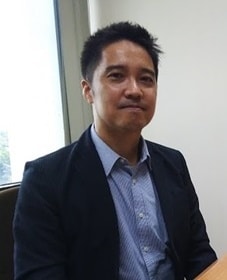 Born in Omuta City, Fukuoka Prefecture ⇒ Graduated from Kurume University High School ⇒ Graduated from Keio University Faculty of Commerce.
I grew up in Fukuoka until high school, and spent eight years in Tokyo from my student days until I joined a systems company in Jakarta, Indonesia, in October 1997.
The Jakarta riots broke out while I was dispatched to the system department of a certain Japanese bank's Jakarta branch for one year.
It's still etched in my mind the sight of that day when I escaped with my life through the crowds at intersections and hordes of hungry kids with looted loot from supermarkets for four hours before arriving at Kuningan, detouring here and there to avoid the rioters from Sumittmas Building.
After that, I established a website based furniture and sundries export company in Bali, and after the boom passed, I came back to Jakarta, where I developed and implemented business systems such as accounting systems and production control systems.
Purpose of this site
Currently, I visit Japanese companies' offices in Jakarta or industrial parks in the suburbs of Jakarta every day, but there are certain knowledge that I need to have in my mind in order to answer questions from customers well. If I can't answer the question, I am not even talking about a proposal.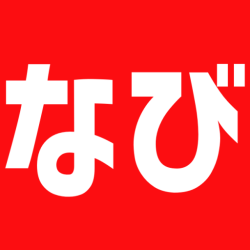 I'm a person with a bad memory and a poor sense of humor, so the answer to the question of "Can I somehow organize the knowledge in my head that's getting jumbled up?" was to make my head a public blog.
I think blog is a very useful tool for categorizing, archiving, tagging jumbled knowledge into vertical and horizontal coordinates. Initially, my blog title was "Memoirs of Jakarta's System Implementation".
Putting it into writing requires a completely different dimension of energy than just thinking about it in your head. Moreover, when I publish my work on the Internet, I have to check for typos and omissions, and I can't write anything embarrassing, and so on.
So, as I continued my blog, the purpose of the blog itself, which is to make "a blog that can cover the main topics that come up in the conversation with customers in the field of system implementation", changed dramatically, although the content didn't change much.
This was influenced by the fact that I ran into a new problem of "what kind of work Japanese people should be doing in Indonesia" when I was trying to put my knowledge into the blog.
In spite of my selfishness, I have received many e-mails saying "I learned a lot from your blog" or "I found it useful", and this was the most pleasant feeling I had ever had. Well, not only IT, but also topics that interest me related to the keyword "Indonesia".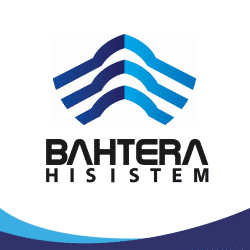 With the incorporation of the company in February 2018, the former "Indonesia IT Navi" domain, "indonesia-japan.com", was transferred to the company's domain name, "bahtera.jp", with 301 redirects (a permanent change).
Thankfully, I've been blessed with opportunities to work with this site, and for the time being, I'll be updating the content on an irregular basis, with the broad goal of "a site that is useful for people who are considering system implementation in Indonesia".
Also, as information becomes obsolete very quickly these days, the content of the site quickly becomes outdated and mossy, so we will update it with the latest information as soon as we notice it.
Humans are always in need of KAIZEN, and I want to be constantly changing myself. Even in such a situation, I would like to cherish the basic knowledge that will never change.
If you have any questions or comments about this site, please feel free to contact us using the contact form.