How systemize business flow in Indonesia?
In order to systemize business flow, it is important to implement system step by step with simple functions in Indonesia.
Implement system at low cost and short delivery time.
Systemize purchasing of consumables and spare parts.
Implement a interface system to connect with the current main system.
Implement sales support system using handy terminal.
By using business template Hana First, you can progress systemization step by step according to the on-site priority.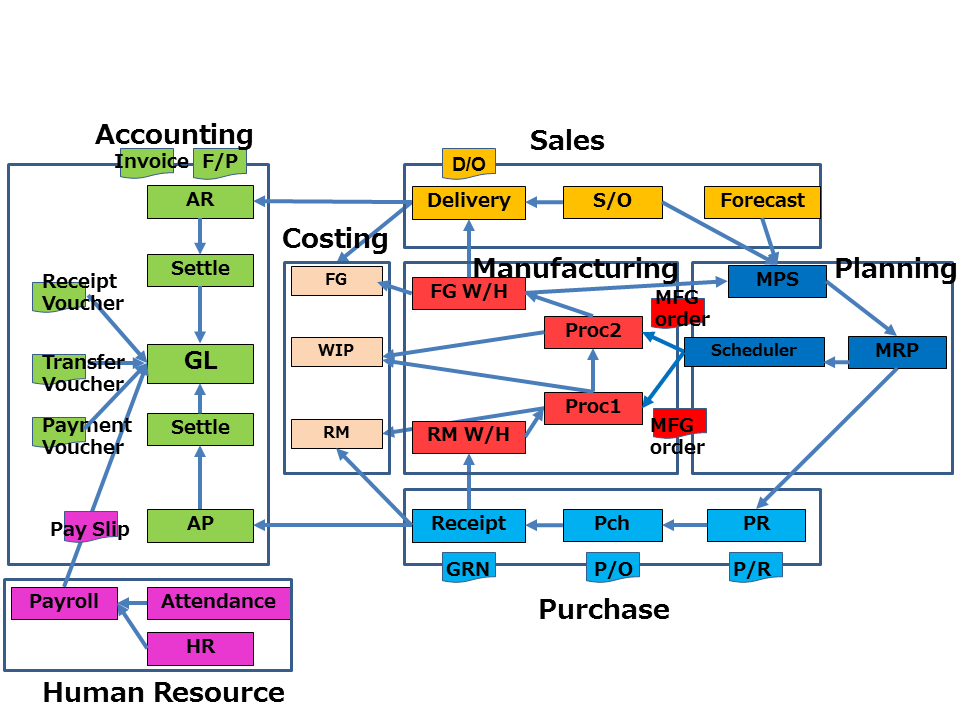 Benefits of systemization with Hana First
Hana First can be customized according to the any kinds of industries business flow.
Hana First basic function
Hana First includes the basic functions and user screen in a series of business flows.