Development of local infrastructure and information literacy education to uncover potential EC registered businesses
Nearly 60% of Indonesia's population of 270 million people, or 170 million people, are Internet users, most of whom use Youtube, WhatsApp, Facebook and Instagram from their smartphones, and since April this year, the PSBB (Large Scale As people became more home-centric under (social restrictions) and lived a home-centered lifestyle, they had more opportunities to buy online, even food and other necessities that were previously purchased in stores.
Since August 2019, the number of registered Tokopedia vendors increased by 2.3 million in less than a year; it took 10 years to reach 6 million but the impact of the corona disaster caused a number of small and medium-sized vendors to switch to online sales. There is a lot of room for market expansion if the infrastructure in the 14% of villages across the country that are not connected to 4G is completed by 2022.
The e-commerce sites are mainly online marketplaces such as Tokopedia, Shopee, Bukalapak, Lazada, Blibli, etc., and I especially notice the amount of Shopee's "Cash Back 30%" display banners that are posted in stores, and since I do almost half of my shopping through ShopeePay, I've accumulated a crazy amount of points and can use them to get a discount the next time.
SoftBank invested more than 10 billion yen in Tokpedia, the industry's largest, in 2014, with 6 million registered businesses, but the number of registered businesses has risen sharply due to the trend of small business owners shifting to online sales as in-store sales dropped due to the Corona pandemic.
The Ministry of Information and Communications (Kementerian Komunikasi dan Informatika (Kemkominfo) has announced that the Ministry of Information and Communications (Kementerian Komunikasi dan Informatika = Kemkominfo) will provide digital literacy education to small business owners in conjunction with the development of network infrastructure for the use of 4G in rural areas, online marketplaces, mobile We are collaborating with platforms, banks, and others, and we expect the value of transactions on Indonesia's domestic ecommerce to grow as outstanding local specialties and high-value merchandise handled by small business owners that have never been known before are placed online.
A highly promising online houseplant sales business
While Bogor and Lembang in West Java and Malang in East Java are famous for being the major suppliers of plants, rural villages in Sumatra and Kalimantan are also home to high quality plants that are less marketable, and the products of these rural micro entrepreneurs meet the needs of urban housewives and other plant enthusiasts, making the houseplant business a potential expansion area for the e-commerce market.
Plants transported by air from Jokja. Not only inter-island but also intra-island airlift requires quarantine, and the shipper must obtain a quarantine certificate (KT12 = Karantina Tumbuhan) at the quarantine station (Balai Karantina) and the cost goes to the national treasury as national non-tax revenue PNBP (Penerimaan Negara Bukan Pajak). But the information inside is not good.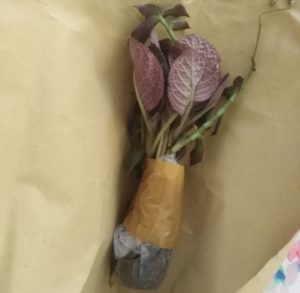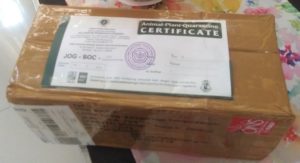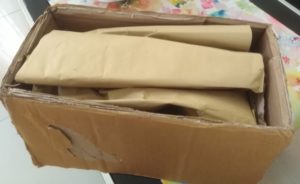 Regardless of intra-island transfer or inter-island transfer, you need to get a quarantine certificate (KT12=Karantina Tumbuhan) at the nearest quarantine station (Balai Karantina) in the case of air transport, and the document preparation cost is Rp.5,000 and the inspection of soil quality will be another cost, but if you look at the contents of the document, you will see that There seems to be some lame descriptions, so there doesn't seem to be a very strict quarantine on domestic migration.
The insectivorous plants arrived from Pontianak at this hour. A quarantine certificate (KT12) is required for inter-island transfer of plants within the country.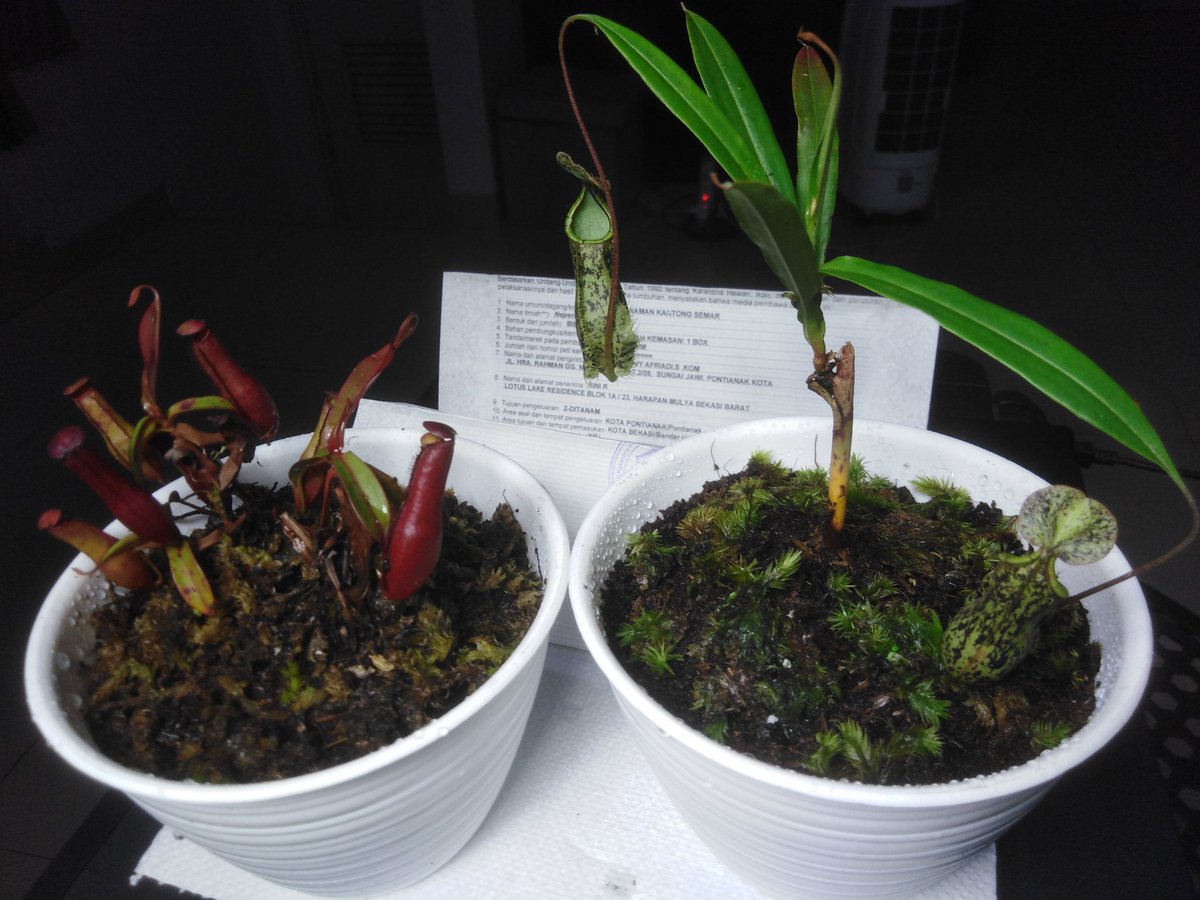 The housewives who enjoy growing houseplants are an economically stable cluster of households classified into the Upper Class, where the monthly consumption exceeds Rp.6juta, and demand for houseplants for indoor cultivation is expected to grow even as Indonesians become more urbanized and live in apartments.
Moreover, it is clear that the corona pandemic has even been rather a tailwind, and the demand for houseplants has increased.
2juta in the first three weeks of sales when a banker in Madiun uploaded Agraonema, which he was growing as a hobby, to Instagram, and after the Corona pandemic, the number of housewife buyers increased and the price tripled, and now the sales are Rp.20juta/month. Many people in the houseplant business start out as a hobby.
There are many cases of plant growers who started out as a hobby, and they had turned it into their main business.
A grower I met at Bogor once was an engineer, but he lost his job in the 1997 currency crisis. At that time he was growing as a hobby, he was able to became his main business, where he now owns two plastic houses.
And since he started as a hobby, he still runs an ideal business with no fixed costs because he still doesn't hire employees and takes care of everything himself.
In the houseplant business, it is relatively easy to develop new products and, like the bonsai of palm trees, it requires a sense of craftsmanship rather than academic background or capital strength to create value by drawing out the beauty of natural shapes using low-cost materials.
An added benefit is that the plants absorb chemicals from the air and expel oxygen, making them more eco-friendly.
A village in North Aceh that makes bags for a living started making palm seed bonsai trees, which he learned in Lembang, West Java, and sold at prices ranging from Rp.15,000 to Rp.3juta, before the coronas reduced orders and increased unemployment in the village and became a hotbed of narkoba. It was the first time I learned that kelapa gading is the best type of palm for bonsai.
Based on the above, here are some reasons to believe that selling houseplants online is a promising business
There is an environment to sell through an e-commerce site.
A business that fits with the national strategy of bringing rural small businesses online.
If it is domestic, the quarantine and logistics problems are small.
There is ample potential demand in urban areas, especially in the upper class.
It's easy to connect from hobby to business.
It is easy to develop new products because it doesn't require educational background or capital, and the quality of the craftsman is tested.
A business that is easily appealing to the environment and in tune with the times.