The value of living near the capital, Jakarta, reviewed in Bali
I moved to Bali in June 2001 after working in IT for 3 and a half years in Jakarta in October 1997, because when I launched my business of exporting furniture and handy craft, Japanese customers such as furniture stores, sundry stores and restaurants regularly visit Bali for both travel and shopping.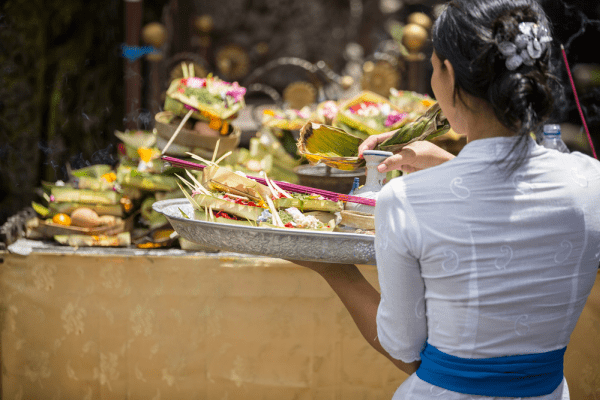 At that time, Japan was in the midst of an ethnic boom, and it was said that there were Asian furniture and sundries shops every 100 meters along Aoyama Street in Tokyo, and the two main supply points were Thailand and Bali, so if you went to Kumbasari Market in Denpasar or Sukawati Market in Gianyar, you could feel that everything in sight could be turned into gold.
In Bali, stone chandis, which are Hindu mausoleums, can be seen everywhere, women in colorful traditional kubayas are walking around with offerings of fruits on their heads, and the sound of gamelan can be heard from somewhere in the evening.
On the other hand, if you go to clubs and cafes around Legian Street in Kuta, you can enjoy the coolest space and this gap is what makes tourists fall into a kind of hypnosis and say "I've fallen for the magic of Bali".
I was able to feel a sense of superiority when a visitor told me "It's nice to live in Bali", I went to Kuta to have a beer at a cafe along the beach, and I was able to take my dog for a walk at the beach in Sanur near my house.
However, I couldn't see any development in the monotonous work of taking orders from Japan to manage furniture production, loading finished products into 20-foot containers, filling empty spaces with wood carvings, stone statues, and other small objects, and feeling impatient to be left behind by the times without accumulating any work experience was the main reason I decided to return to Jakarta in 2008.
I realized after moving to Bali that this is a good land condition for me to settle in Indonesia, and to meet it, I need to be able to reach the big city (Jakarta) in a few hours by car.
Concentration of supporting industries in West Java
Having moved back to Jakarta from Bali in 2008, living in a high-rise apartment for 10 years was nothing but a pain for my own combination of acrophobia and claustrophobia, so in May 2018 I moved to West Bekasi, Bekasi Province, West Java, to live in a single-family home.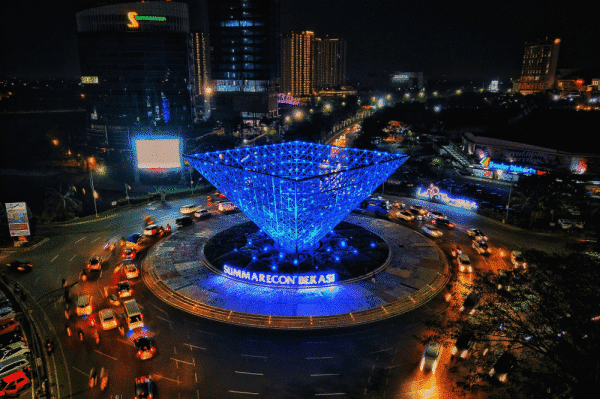 West Bekasi, located about 15km from Jakarta, is close to the industrial park where most of the current customers live, and yet the access to Jakarta is less than an hour in normal times, and during the PSBB (Public Service Block Block Blockbuster) of the Corona disaster, you can go to the Papaya Japanese supermarket in Citywalk within 30 minutes.
With the opening of the Tol Jakarta-Cikampek Overpass (Tol layang) in December last year and the opening of the Light Rail Transit (LRT) this year, and the rapid progress of the high-speed railway between Jakarta and Bandung, the inter-city infrastructure from Jakarta to West Java Province in the east is being improved, so that not only Bekasi Province but also Karawang, Subang and Pulwakarta Provinces are getting closer to Jakarta.
Although Indonesia has announced that it will begin relocating its capital, Jakarta, to the Balikpapan neighborhood in East Kalimantan during 2024, Jakarta will continue to develop as the center of Indonesia's economy, with the construction of the North Java Auto Industry Belt, which is centered on next-generation vehicle (xEV) production, and the Subang Industrial Park and Patimbang New Port projects expected to expand the giant economy to the east.
In order to meet the future domestic demand for automobiles and the expansion of the export market, the attraction of foreign capital on the premise of high value-added domestic industry will be based on the premise of attracting R&D (research and development) centers for localizing the development, design and evaluation of automobiles, and with the support of the government's preferential policies, West Java will accumulate a wide variety of supporting industries that supply parts.