Taxation Issues for Overseas EC Businesses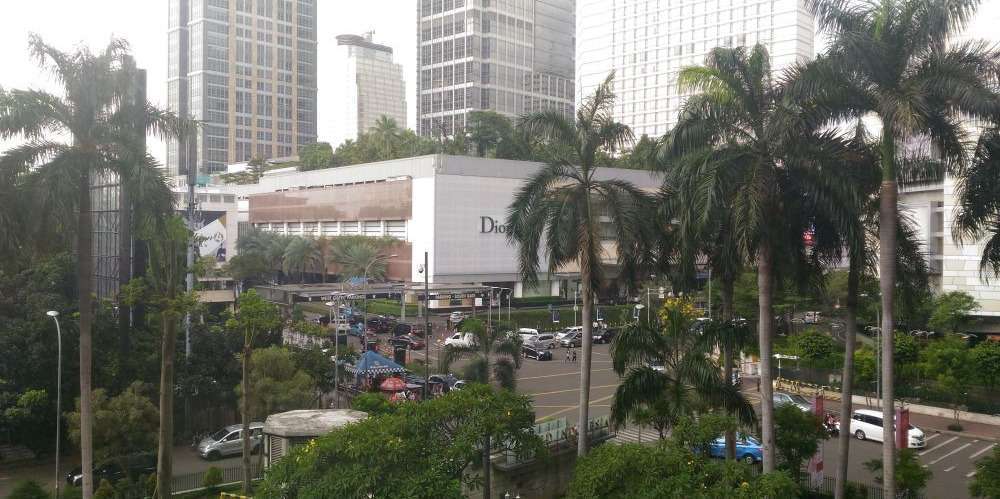 How to impose value-added tax (PPN) and income tax (PPH) on foreign companies that do not have a local subsidiary in Indonesia and make sales through e-commerce PMSE (Perdagangan Melalui Sistem Elektronik) from Indonesian residents through an overseas server has been an issue for some time.
In the omnibus law submitted to the Indonesian parliament in February, it was mentioned that foreign e-commerce companies such as Netflix and ZOOM, which do not have the current law in Indonesia but have huge domestic sales, will be treated as PE (permanent establishment) and will be made to pay ETT (electronic transaction tax) through Indonesian distributors. This may have an impact on companies that offer EC services from Japan to Indonesia.
twitter.com/yamazou/status…
The concept of Permanent Establishment (PE) or Badan Usaha Tetap (BUT) in Indonesian is a place where a company or sole proprietorship has registered its Domisili (Domisili) and pays tax based on the SIUP (Surat Izin Usaha Perdagangan Menengah) or the taxpayer registration number NPWP (Nomor Pokok Wajib Pajak) associated with the basic business number NIB (Nomor Induk Berusaha), but how to tax foreign companies that do not have NPWP?
According to a trial calculation, the amount of lost opportunity for PPNs that should have been able to be collected from these EC operators is said to be Rp10.4 Triliun (about 750 billion yen), so it seems that the Minister of Finance (Menteri Keuangan) Sri Mulyani and DJP (Direktorat Jenderal Pajak) have completely set their sights on foreign EC operators in Indonesia, where tax revenues are expected to fall due to the Corona pandemi.
VAT to be levied on Netflix and ZOOM from July
It is stated in the omnibus law that was sent to the parliament in February that overseas EC companies such as Netflix and Amazon, which do not have local subsidiaries in Indonesia but have large domestic sales, are treated as PEs and made to pay PPNs through Indonesian domestic agents, but the definition of applicable overseas EC companies should be finalized based on consolidated group sales, domestic sales, number of contracted users in the country, etc.
And foreign sellers, foreign service providers and operators of transactions through foreign electronic systems designated by the Minister of Finance may appoint a domestic Indonesian agent as a Value Added Tax Collector (Pemungut PPN) for the administration, payment to the tax office and declaration of the 10% paid by the contractor, from 1 July, pursuant to Ministerial Decree Nomor 48 /PMK.03/2020.
TATA CARA PENUNJUKAN PEMUNGUT, PEMUNGUTAN, DAN PENYETORAN, SERTA PELAPORAN PAJAK PERTAMBAHAN NILAI ATAS PEMANFAATAN BARANG KENA PAJAK TIDAK BERWUJUD DAN/ATAU JASA KENA PAJAK DARI LUAR DAERAH PABEAN DI DALAM DAERAH PABEAN MELALUI PERDAGANGAN MELALUI SISTEM ELEKTRONIK(How to collect, pay and declare PPNs for the sale of intangible taxable goods and taxable services from abroad to the Indonesian customs area through the EC)
Four years ago, the governor of Ahok Jakarta Special Provinces said to Uber and Facebok, who had not paid taxes to Indonesia in the same way, "If you want to make sales in Indonesia, make a local subsidiary," but this time, even if they don't have a local subsidiary, they are treated as PEs and warned that they will be blocked from domestic communication (Diblokir) if they don't pay taxes through an agent in Indonesia.
This ministerial decree is expected to affect companies that do not have local subsidiaries in Indonesia and develop EC services for Indonesia from Japan.
Value Added Tax (PPN) should be paid in Indonesia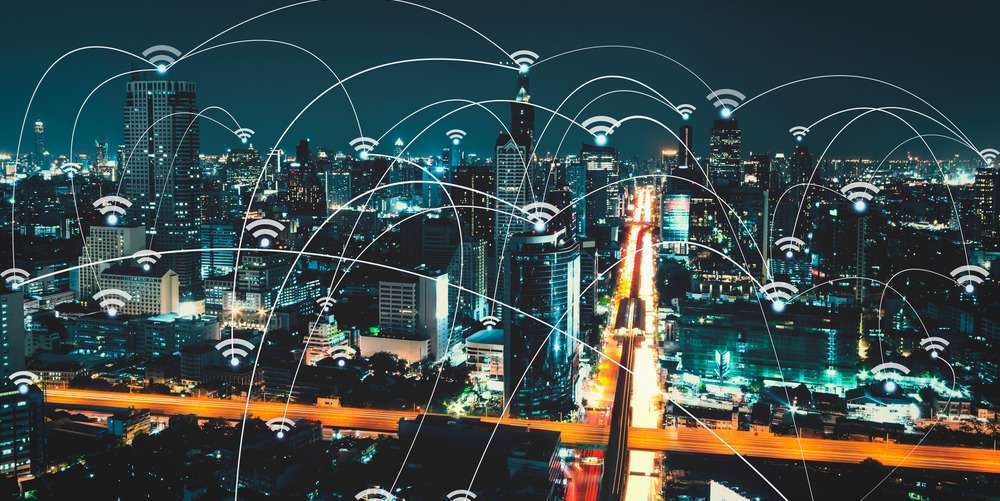 Overseas EC companies such as Netflix and ZOOM, which earn contract fees from Indonesian users, are likely to pay corporate income tax in their own country, so from the perspective of taxation agreements, it may be difficult to have them pay PPH if they do not have a local subsidiary in Indonesia.
Tax agreements are concluded between countries for the purpose of avoiding double taxation of income tax and preventing international tax evasion, and since Indonesia has concluded tax agreements with more than 60 countries in the world, it is possible to avoid double payment on the Indonesian side by proving that the tax payment has been completed based on the taxable income calculated at the time of tax processing in the country.
However, in B2C business, the PPN (value added tax) generated at the time of sales to the final consumer has the same meaning as the Japanese consumption tax, and the reasoning that 10% of the video streaming contract fee should be paid to the Indonesian national tax.
In addition, even if the taxation agreement does not allow the company to qualify as a PE in Indonesia and not be subject to income tax, the following important economic existence (Ketentuan kehadiran ekonomi signifikan) criteria are met by the EC business operators, which are subject to Electronic Transaction Tax (ETT)
Peredaran bruto konsolidasi grup usaha sampai dengan jumlah tertentu.
(When a certain amount or more of consolidated sales is recorded)
Penjualan di Indonesia sampai dengan jumlah tertentu.
(If you have sales in Indonesia that exceed a certain amount)
Pengguna aktif media digital di Indonesia sampai dengan jumlah tertentu.
(If you have more than a certain number of subscribers in Indonesia)
Thus, the "Tax Omnibus (Draft Law PERPPU-1 (Peraturan Pemerintah Pengganti Undang-Undang)) submitted to the DPR (Inter-Ministerial Council) on January 31 of this year states that overseas EC businesses that cannot be treated as PE will be taxed as long as they have "important economic presence", but the Decree Nomor 48 /PMK.03/2020 dated March 5 certifies "important economic presence" as PE, and from July 1, PPN will be collected by Indonesian agents as PPN collector (Pemungut PPN).
The problem of companies selling goods and services into Indonesia from abroad not paying value added tax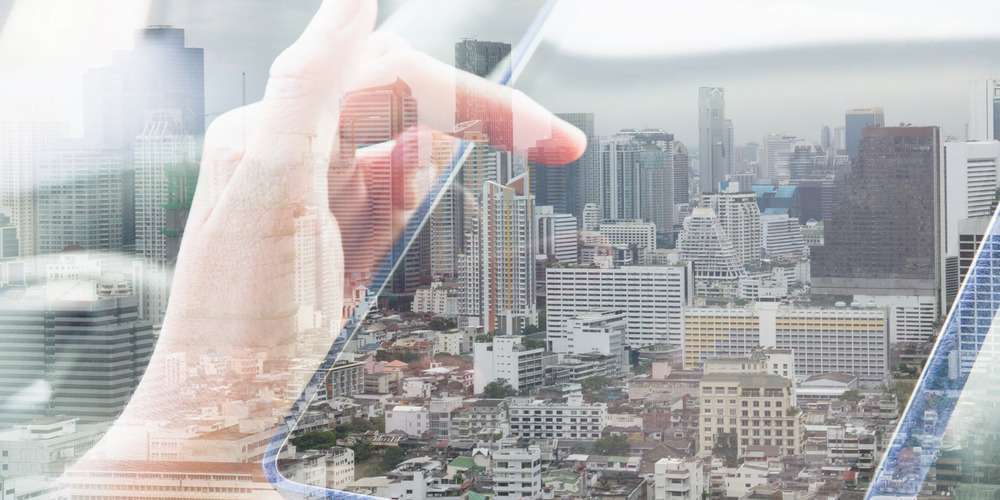 From October 1 next month, 28 overseas digital service companies (Facebook, Twitter, ZOOM, Shopee, etc.) will be designated as compulsory collectors WAPU (Wajib Pungut) and will be required to pay value-added tax, and in addition, 28 overseas digital service companies will be designated as compulsory collectors through online marketplaces from overseas.
The value-added tax for businesses selling goods and services in Indonesia will also be paid directly to the national tax authority by the online marketplace as a VAT collector (pemungut PPN).
Shopee will be the collector of 10% VAT (pemungut PPN) for foreign business owners who sell their products through Shopee, and Shopee will pay the tax to the national tax DJP. So far, 28 foreign digital service companies (Amazon, Facebook, etc.) have been designated as taxable operators WAPU (Wajib Pungut).
VAT collector (Pemungut PPN) is designated as a government agency or state-owned enterprise BUMN (Badan Usaha Milik Negara), for example, when a taxable enterprise PKP like our company makes sales to a government agency, the invoice of the sales to the government agency is not loaded with VAT. will pay the tax directly to the state.
One of the problems for the 28 foreign digital services giants that have been designated as compulsory collectors WAPU (Wajib Pungut) to sell goods and services in Indonesia is that their sales are so huge compared to the 4.8 billion rupiah limit, which is exempted from paying value-added tax under Indonesian tax law, and secondly, they are located outside of the country and therefore do not bear any value-added tax on their purchases.