Indonesia's domestic automotive market potential
In the period from January to March, before the implementation of the PSBB (Large-Scale Social Restrictions) due to the corona pandemic, the total number of vehicles shipped from January to March stood at 260,804 units, down 15.9% compared to the same period last year, but in April, after the implementation of the PSBB, the total number of vehicles shipped was 7,871 units, down 90.7% compared to the same month last year, and the target number of vehicles shipped in 2020 was lowered from 1.08 million to 600,000.
The projected GDP growth rates for Southeast Asia in 2020 are 6.8% for Cambodia, 6.7% for Myanmar, 6.5% for Vietnam, 6.1% for the Philippines, 5.8% for Laos, 5.1% for Indonesia, 4.5% for Malaysia, and 2.7% for Thailand, so it's faster to count Indonesia from the bottom up, and it's often touted as a "huge potential market. I think it's not surprising that people are asking the question, "What do you think?
However, an easy indicator of the potential of Indonesia's domestic auto market is the fact that Jakarta, with 9.9 million people (only 3.7% of Indonesia's total population of 269 million), accounts for about 20% of the country's auto shipments, and when multiplied by the forecast of a demographic dividend that will last until 2030, when the working-age population is more than twice that of the dependent population, the potential buyers outside of Jakarta are very large.
In particular, the purchasing potential of areas outside of Jakarta on the island of Java, where 60% of the total population is said to be concentrated, is considered to be very high.
Population of Jabodetabek
Jakarta:9.900,000 people
Bogor:5.800,000 people
Depok:6.700,000 people
Tangerang:5.800,000 people
Bekasi:4.500,000 people
Total 32,700,000 people
In Indonesia, the purchase of cars and motorcycles has stronger asset-building implications than in Japan, and the demand for them is currently decreasing due to the reduced opportunities to go out under the PSBB and a sense of uncertainty about the future, and used car prices are falling due to an increase in the sale of cars as a means to raise money for companies and individuals. However, in the sense before the Corona disaster, the price of a new mass-market car dropped by 10% in the first year and then dropped by 5% thereafter.
If it continues to flow into the used car market at this rate without being scrapped, the roads in town will be saturated with cars sooner or later, but as mentioned above, we can see that there are plenty of places other than Jakarta and other islands to catch them.
I have also bought a used car in Indonesia four times, but the Jeep CJ-7 (made in 1980) I bought in Jakarta in 2007 had a brake and radiator break down while running, and almost caused a serious accident on Rasuna Said Street in Kuningan, so you need to be very careful about older models and submerged cars sold in years when flood damage was heavy.
The potential competitiveness of automotive exports
The Philippines already has more than 100 million people, Vietnam has more than 90 million people, and Myanmar has more than 60 million people. Therefore, if Indonesia's fragile export competitiveness, which is around 300,000 units a year compared to Thailand, which exports more than 1 million units a year, is enhanced, Indonesia's automobile shipments could increase dramatically.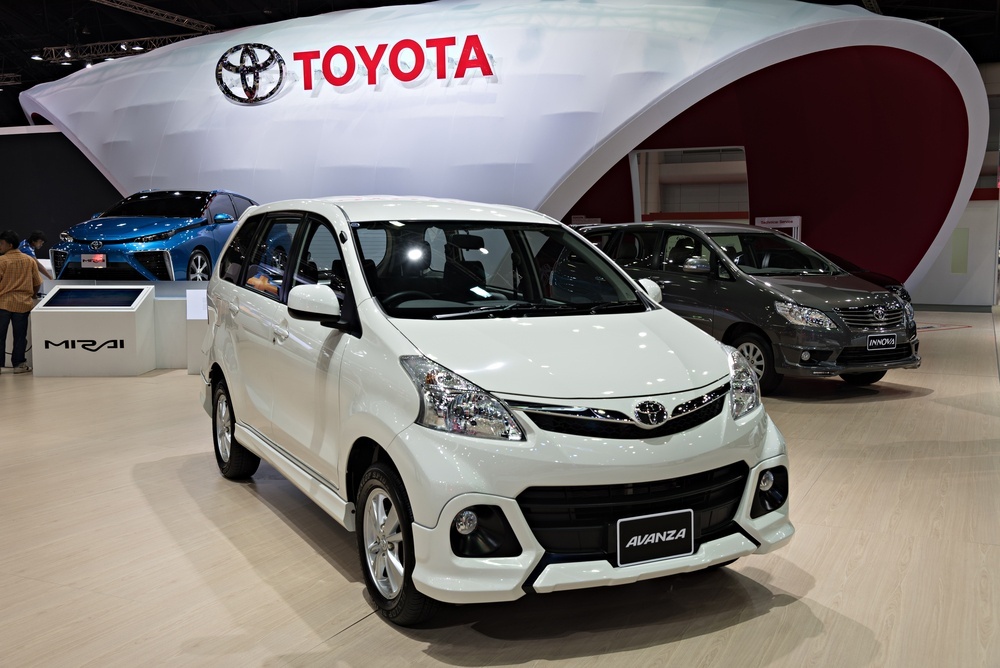 I have visited Thailand many times including my student trip, and I was impressed with many pickup trucks with "TOYOTA" or "ISUZU" written on the back of the cargo bed, compared to many MPV vehicles in Indonesia.
As a result, pickup trucks account for nearly 50% of Thailand's exports, and nearly 60% of Indonesia's exports are to Asia, while Thailand's exports are well-distributed not only to Asia but also to Australia, the Middle East, and Europe.
Fortunately, the demand for MPVs, one of the strengths of Indonesia's automobile manufacturing system, has tended to increase in recent years in Asia and Australia, and given the geographical advantage of being closer to Australia than to Thailand, there is room to promote MPV exports based on the reduction of logistics costs, even though our relationship is prone to political conflicts such as territorial sea disputes and the execution of Australian drug offenders in Indonesia.
It is said that Indonesia's current annual vehicle production capacity is 2.2 million units, and with the future industrialization of the automotive industry into xEVs, the country is aiming to make it an export base by upgrading the production of internal combustion engines (ICEs), and to produce 4 million units and export 1.5 million units by 2035, but the productivity at the production site is 20% lower than in Thailand, and the benefits of producing vehicles in Indonesia are low.
As part of the promotion of "Making Indonesia 4.0", which is the guiding principle of Indonesia's national priorities, it is necessary to raise the gross profit margin (marginal profit margin) by developing highly skilled human resources and lowering material costs through local procurement of material components, and to promote the approach of pursuing profits in both downstream (material procurement side) and upstream (finished products side) in order to add high value to the domestic industry.