Monstera attracted a lot of attention when it was sold for a high price in New Zealand.
The popularity of agraonema and anthuriums among Indonesians forced to stay at home under Jakarta's PSBB (mass social restriction), which began in April, has led to an online plant business that buys and sells plants through Tokopedia and Instagram.
Agraonema prefers near-surface environments in tropical rainforests
The anthurium is characterized by fleshy inflorescences extending from bracts.
At the beginning of September, news of a Monstera sold for as much as $8,150 in New Zealand was widely reported in the media, and it's easy to imagine that many Indonesians took advantage of the opportunity to start a get-rich-quick business.
The name Monstera became famous in August when a species called varigated minima sold for an all-time high of $8,150 in the New Zealand houseplant trade. Essentially a member of the vine family, the monstera grows wild on a large tree in my neighbourhood, and can reach a height of over three metres.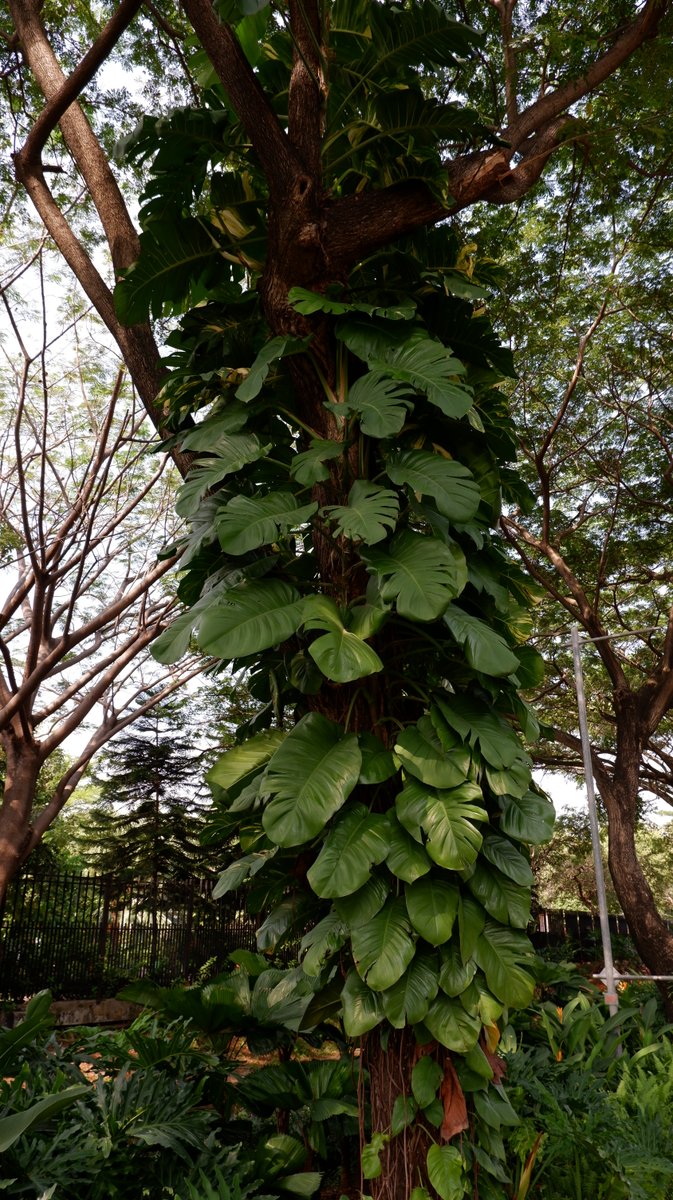 Monstera is a vine of the taro family Monsteraceae, native to Central and South America, and its name comes from the Latin word "monstrum" meaning bizarre, and as the name suggests, it looks like a monster with outstretched hands, but the language of flowers is extremely auspicious, such as "glad tidings", "grandiose plans", and "deep relationship", and it is said to bring good luck and money in feng shui as well.
The cute heart-shaped dime monstera. The bizarre monstrous shape of the word's etymology is distinctive, but its popularity abroad has led many Indonesians to start an online houseplant business as a source of income in the midst of the corona pandemic.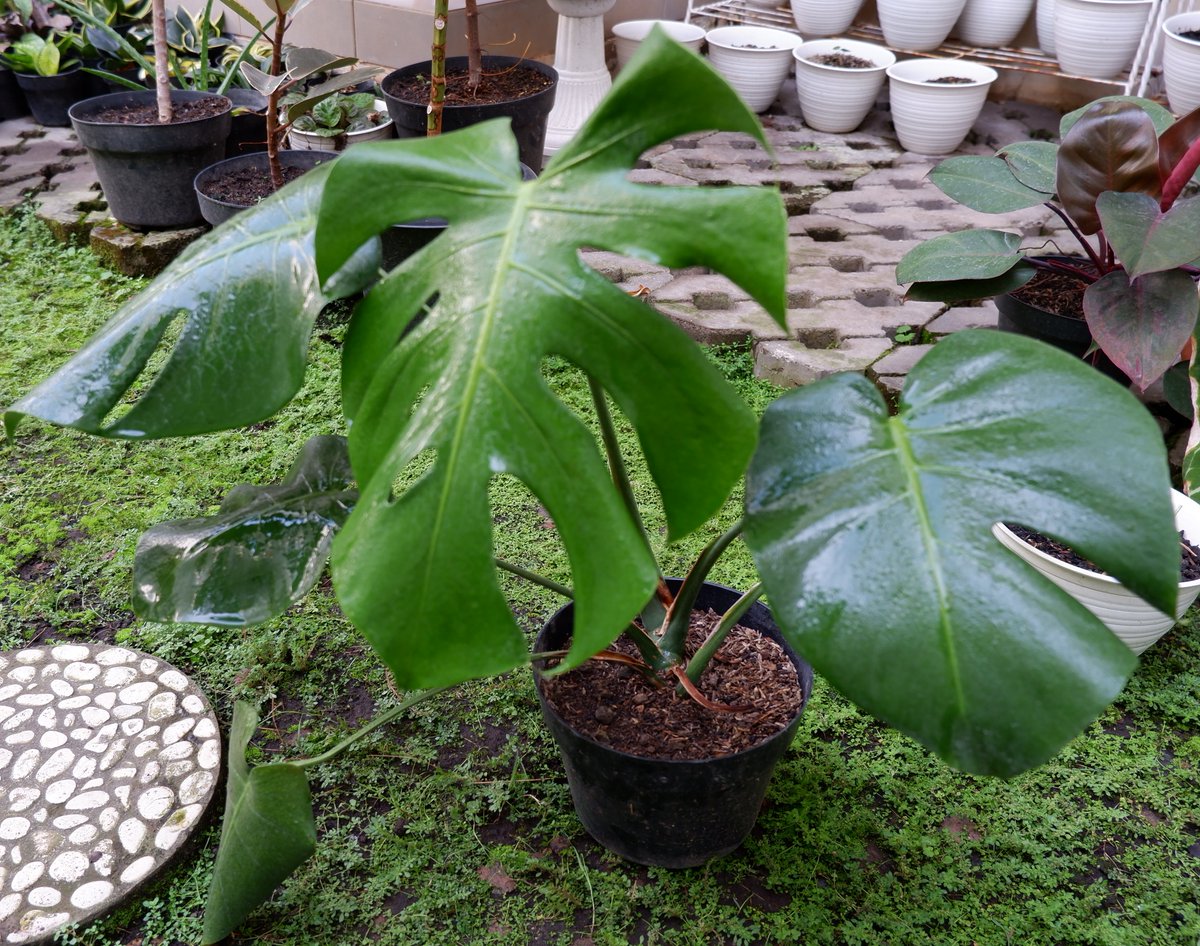 Incidentally, in addition to Monstera, there are other plants in the taro family, such as Alocasia (genus Alocasia) and Anthrium (genus Anthurium), which are well known in Indonesia.
Alocasia, with its large leaves and unique tropical life force
Nowadays, it is more difficult to find products that are readily available in Indonesia and have the potential to sell at a high price overseas than in the past, but houseplants are one of the few good products from Indonesia that can be expected to generate high profits through exports.
Indonesia is a suitable environment for growing monstera, which is native to the tropics, where there is a rainy and dry season, so demand from domestic metropolitan areas and overseas, as well as supply from provincial cities such as West and East Java, Kalimantan, and Sumatra, is expected to increase further, and the market is expected to expand.
Monstera adansonii, known in Indonesia as Janda Bolong (Widow with a Hole)
The Monstera adansonii, which has recently been featured on the Indonesian media, is sometimes referred to as "Swiss cheese" due to the holes in its green and yellow leaves, and has been given the sexually harassing name Janda Bolong (widow with holes) in Indonesia.
Janda bolong, a species of monstera popular among Indonesians who are at home in the midst of corona pandemic, a subtle name that translates directly to "widow with a hole in the ground", is apparently rising in price. Of course, ours is a cheap one.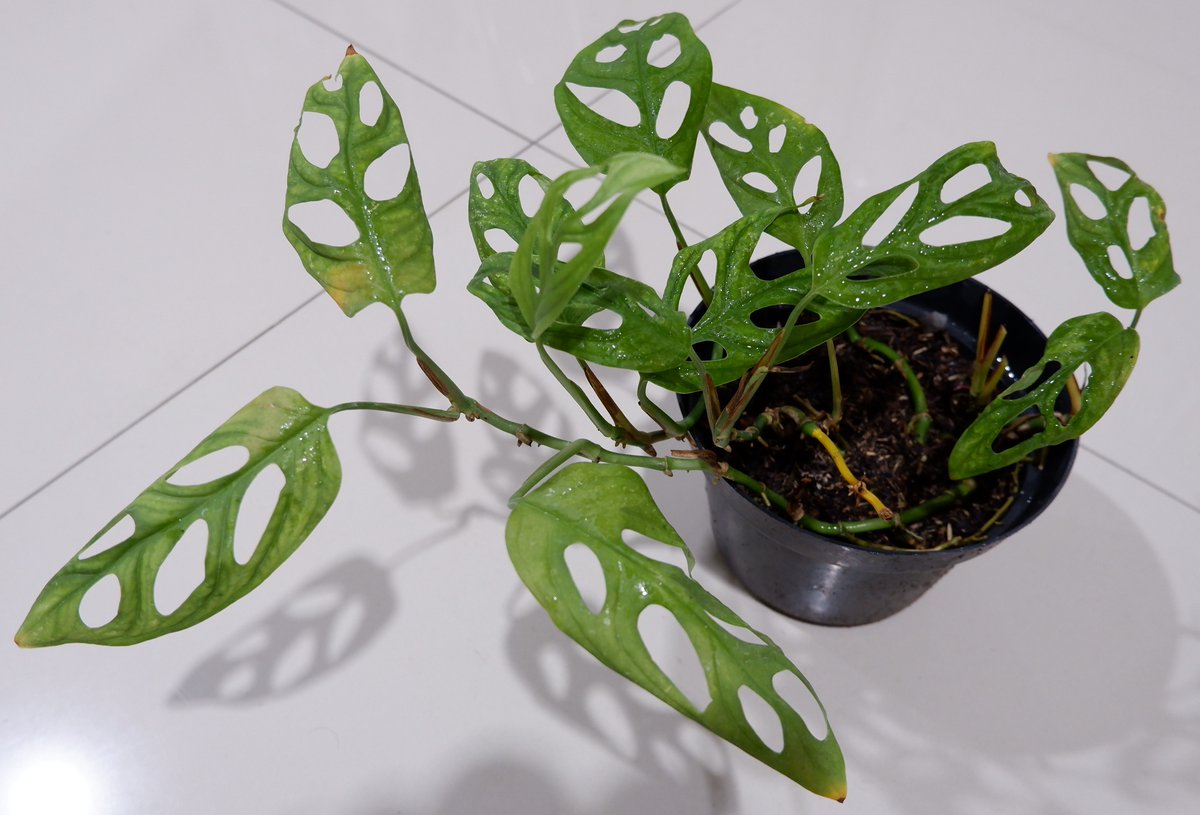 Monstera adansonii is a general term for vines with window-like holes in the leaves, and like other monstera, it grows upwards, wrapping around a post.
It is not susceptible to direct sunlight, so it is good enough to water it in the shade when the surface of the soil is slightly dry, as long as you grow it in Indonesia.