McDonald's adapts its food culture to the Indonesian way of life
Now in Jakarta, the PSBB (Large-Scale Social Restrictions) is in effect due to the spread of the new coronavirus.
Sarinah, Indonesia's first large department store, started construction in 1963 and opened in 1967 using Japanese post-war reparation loans to finance its construction, but on May 10, the first McDonald's store was closed because it did not fit the new Sarinah department store concept.
McDonald's opened as a tenant in 1991, was shut down in 2009 due to sanitation issues, and changed its name to Tony Jack due to an acquisition for a time, but has since been revived and reopened for business.
I ordered an egg muffin set from the small cash register on the north side of McDonald's No. 1 in Salina, which closes at 10 p.m. tonight. I think this is about the only time I've played up north until the weekend morning and had a review meeting here anyway. The employees are moving to other stores.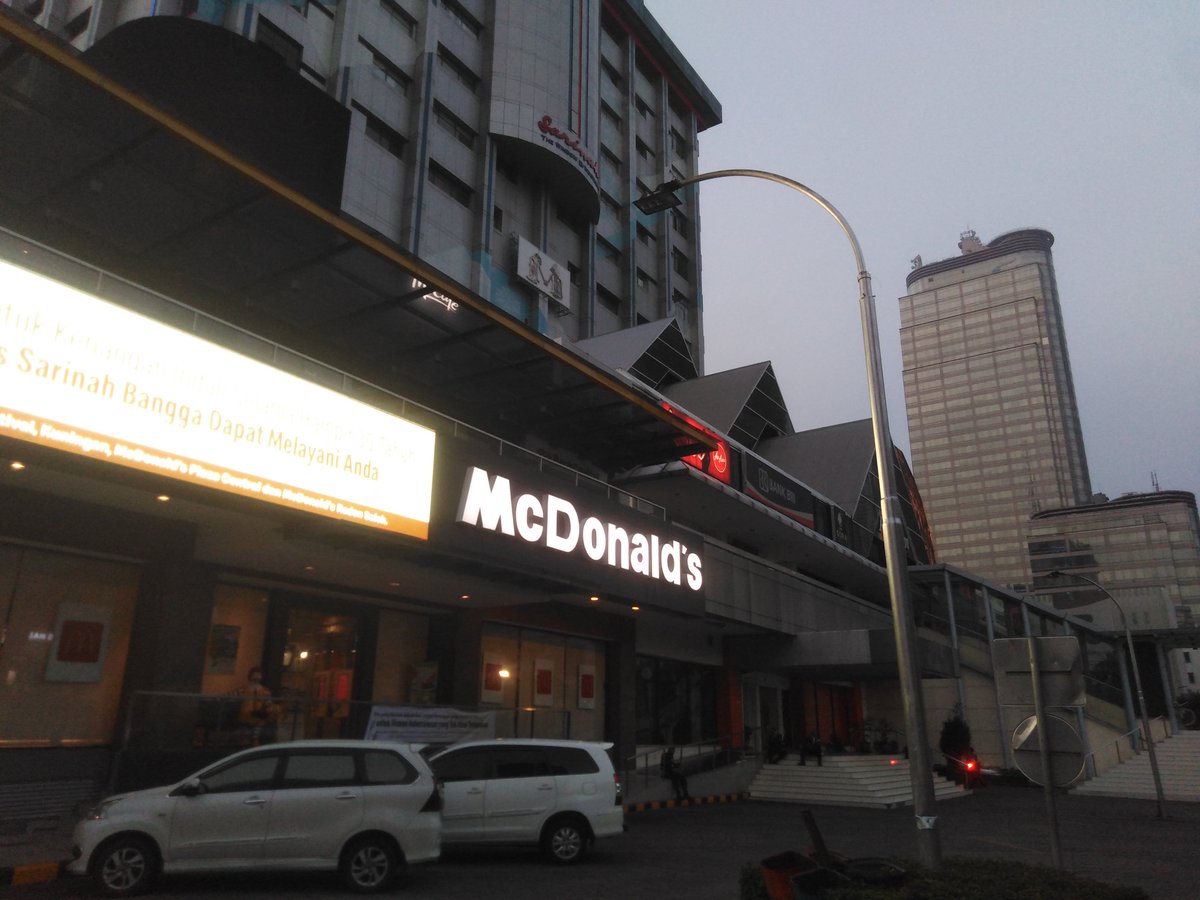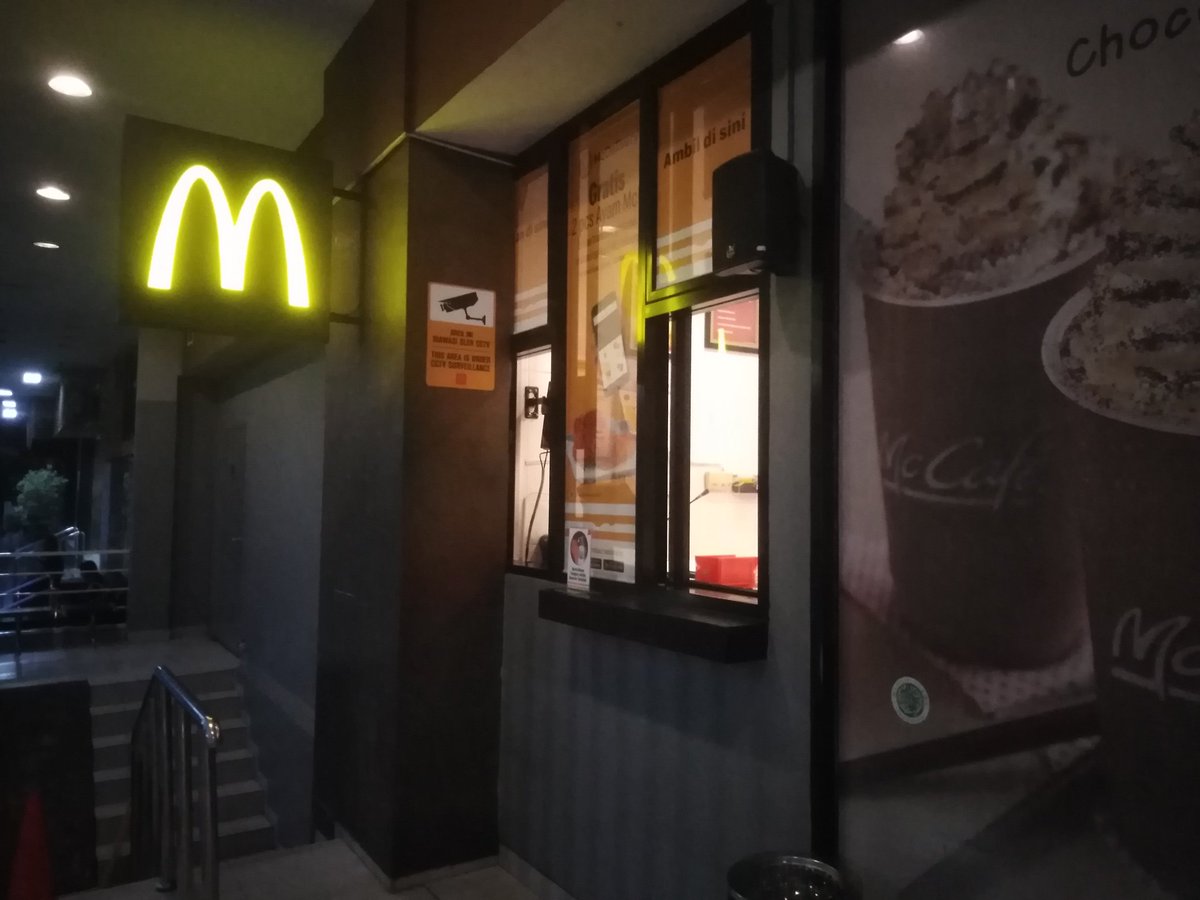 For nearly 30 years, it has been more than just a fast food restaurant, it has served as a social gathering place where people of all ages and ethnicities gather for a variety of purposes, such as meeting up, discussing business, studying, picking up girls, and taking naps, all because of its convenient location, inexpensive pricing, and spacious, open space that makes it easy to gather in large groups.
Cross-selling, suggesting menu items that customers will want to order extra or next time they buy, millennials (those born after 1981 and entering adulthood after 2000 and in their early 20s to late 30s) and Gen Z (teens to early 20s born in the mid-1990s and later).
Because they were integrated into the lifestyle of (people of their age).
In a cafe on Surabaya Street, I explained that Indonesian coffee is grown in the fertile soil of the volcanic ash layer near the equator, and the honey process preserves the maximum amount of flavor, so the aroma and flavor are mellow and the after-cup aftertaste is refreshing.I have memories of client being put away with one word: "I like Mac's coffee best".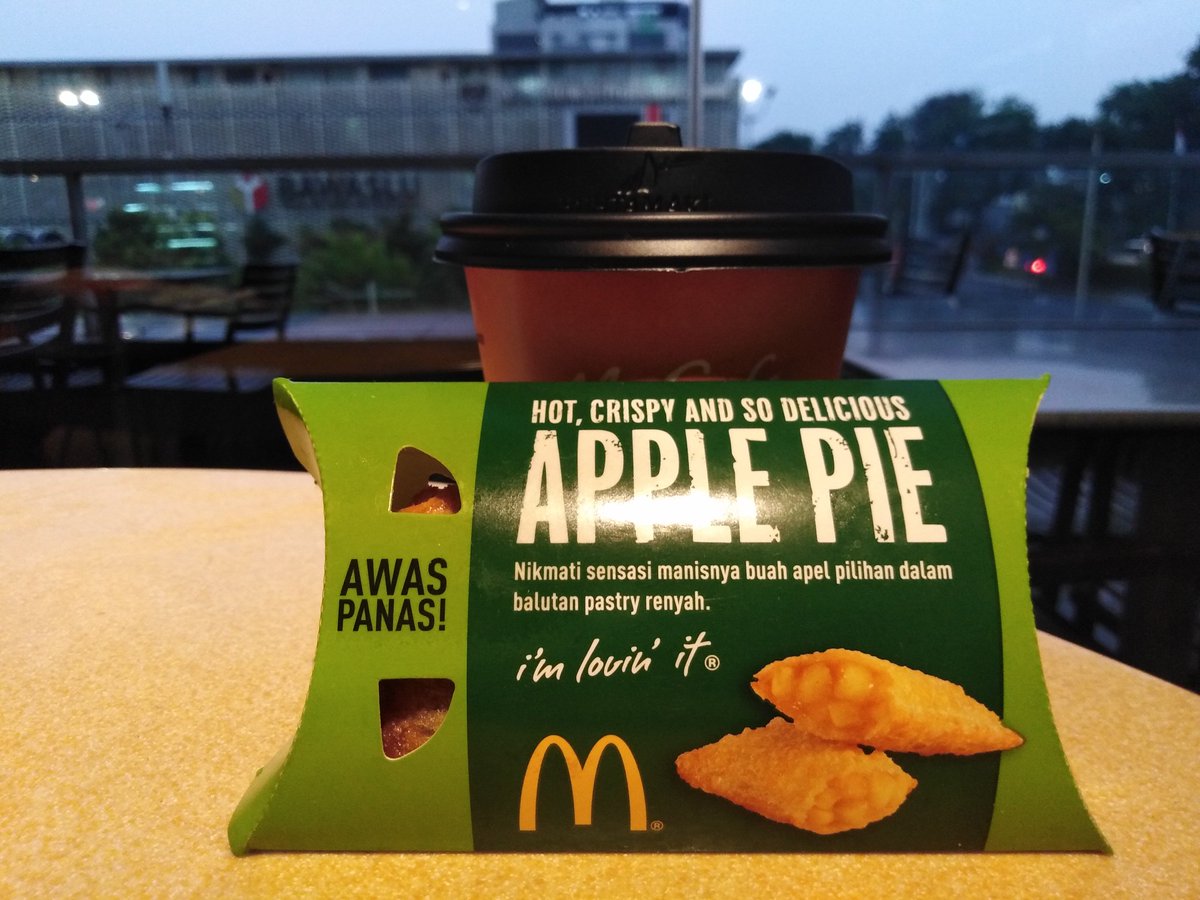 McDonald's coffee is by no means comparable to Indonesia's fine specialty coffees, such as Mandeling and Toraja, which Indonesia is famous for, but at only Rp.11,000, it is not bad at all, and it has a light sensation like American coffee in Japan.
You can drink a couple of free refills on the, and when paired with the sweet pie that is frequently served as a seasonal promo, its bitterness neutralizes the sweetness and even makes it rather easy to drink.
With Cikarang's Mac. They seem to be getting ready for a birthday party.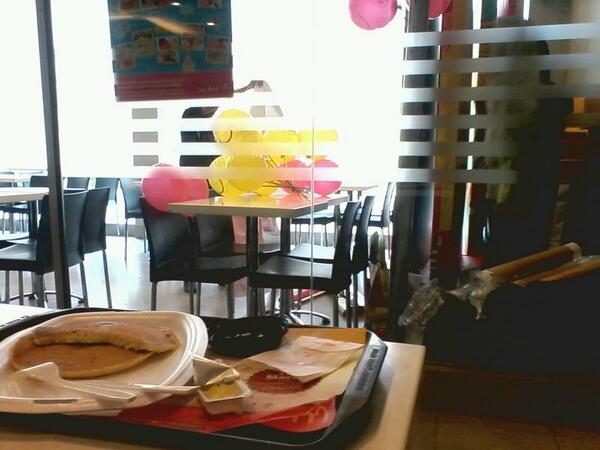 McDonald's is conveniently located for millennials and Gen Z's, who spend most of their day at school and work, a second place (First Place is home), to gather and kill time on a limited budget before work, during their lunch break, and before they go home.
As a result of earning customer loyalty from housewives with kids with a playground and extra Happy Meals during idle time after class time and work hours have started, kids up to the early elementary school years even talk about their dream of having a birthday party at McDonald's.
I didn't see many people eating burgers on Mac, and everyone around me was eating chicken, so I ordered PaNas Special rice, chicken and egg set (Rp.37,000), which was the most popular item, and although it looked like an oyakodon (parent and child donburi) and seemed to last for lunch, I wanted fries to kill time while waiting for people.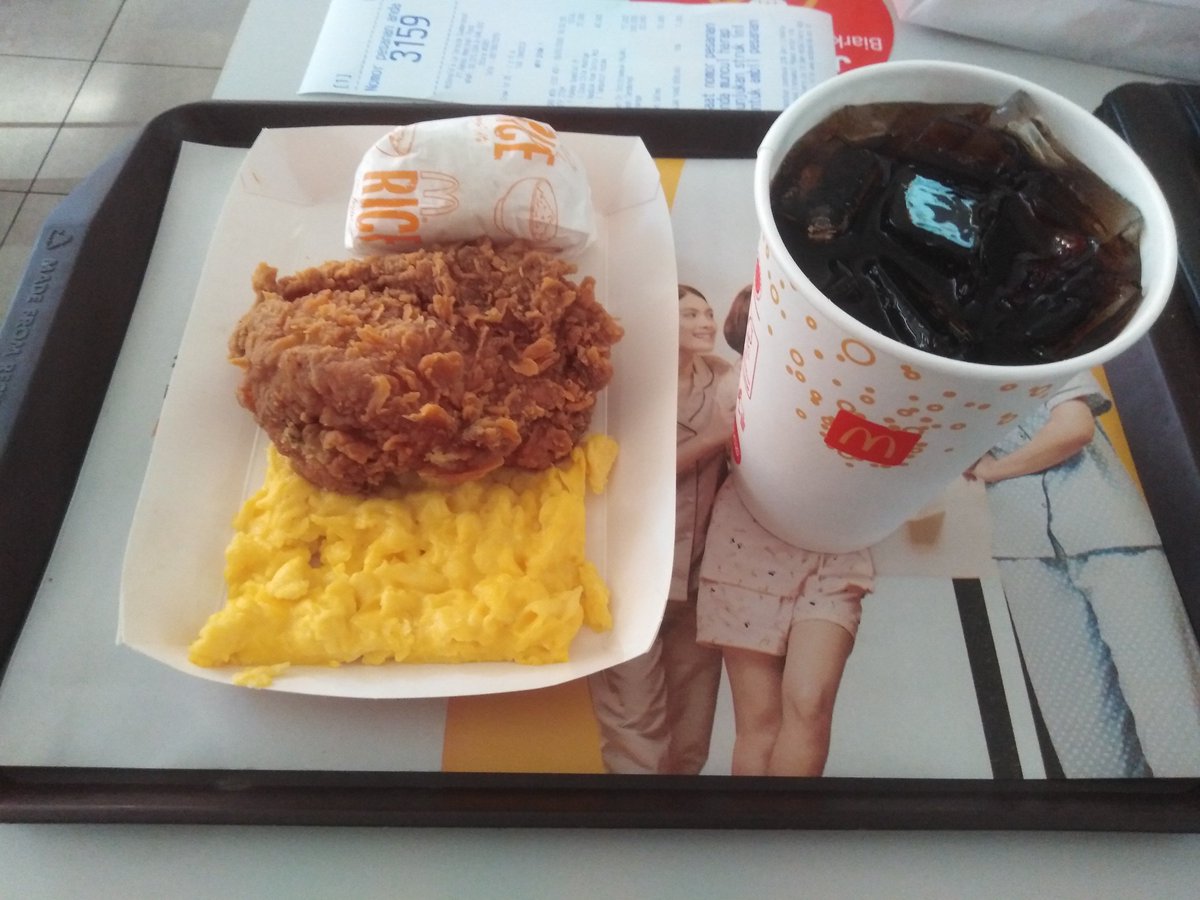 Many Indonesians still think that a lunch is not a lunch without white rice, so local fast food restaurants such as KFC and A&W always prepare a set meal with white rice.
McDonald's also reflects the Indonesian food culture with the most popular McDonald's ranking of ice cream at number one, PaNas sets at number two and Happy Meal (children's sets) at number three, while the morning set include bubur ayam (porridge) and Nasi Uduk, a menu familiar to Indonesians.
Bubur Ayam Rp.11,000 at Mac, Asian style menu. Coffee was also Rp.11,000, and we were going to have about three more cups in the restaurant, but Bekasi's in-store food and drink starts at 11am.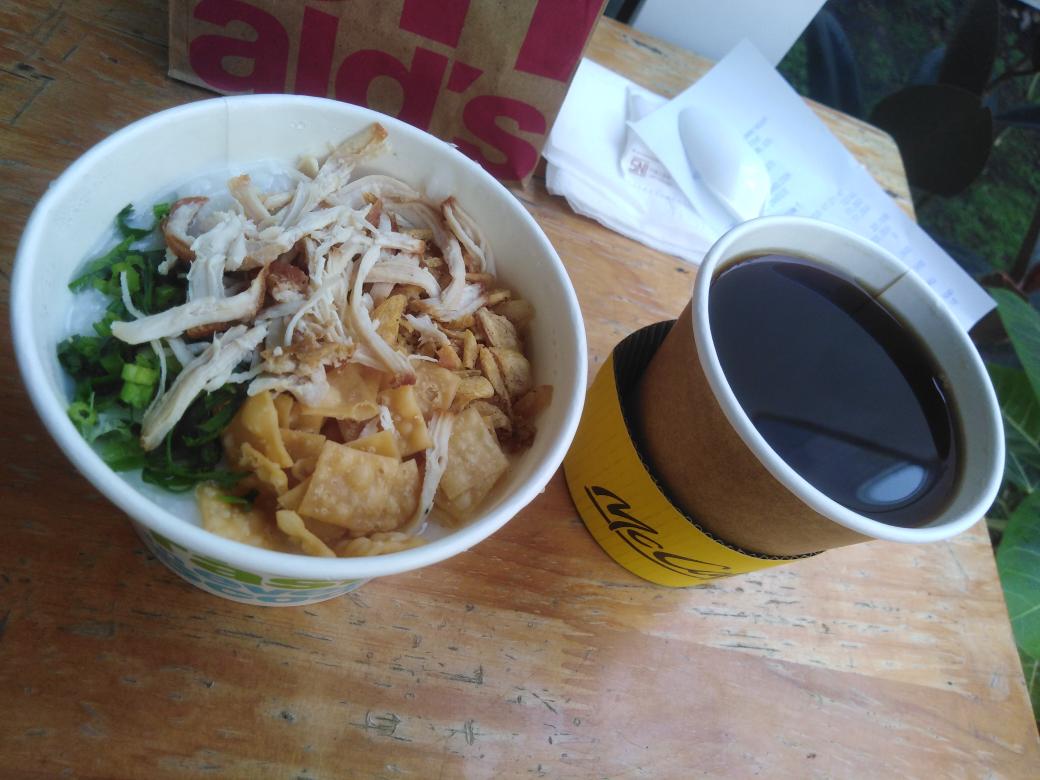 Changing the business model from attracting purchasing power to stores to online ordering
The concept of cash flow quadrant, as proposed in Robert Kiyosaki's "Rich Dad Poor Dad", was that there are two ways of making money in the world: labor income and entitlement income, where employees and self-employed people make labor income by selling off their own time, business owners use other people's time, and investors make entitlement income by moving other people's money.
I bought all the books of the series when I was earning a living by exporting in Bali, which led me to buy Indonesian stocks and mutual funds (Raksa Dana) and invest in Jakarta's Mangga Dua kiosks.
I was disappointed to learn later that most of the episodes in the series were actually made up. But the description of the importance of creating a business system, using McDonald's as an example, clearly explained in words what had been nagging at me.
There are many people who can make a better hamburger than McDonald's, but no one can make a better business system than McDonald's
Much like the famous "Pablo and Bruno's Story" where Pablo builds a canal and a system to draw water into the village while Bruno works hard to earn a reward for fetching water, McDonald's has been building a business model for nearly 30 years that draws millennials and Gen Z's to locations close to the second place to increase customer loyalty.
However, as of September 2020, with online classes and remote working again mandated under PSBB2, and Jakarta once again banning food and drink in stores, sales in the first quarter were down 65% from last year, and more than 200 McDonald's restaurants around the world have been closed this year. 
McDonald's is shifting the business model from one based on in-store dining to one based on online ordering and the Web Order System (WOS).