Toba lake which coffee cherries before harvest is fresh It is the world's largest caldera lake (lake made in the large depression made by the activity of the volcano) which is 100 km in width and 30 km in length and has twice the area of Lake Biwa.
Sumatra island where the most coffee in Indonesia is produced
[Google_Maps_WD id=3 map=3]
The Mandailing and Batak families live in the vicinity of Toba lake at 900 meters south of Medan in North Sumatra Province, the climate of rich water and cool plateaus is suitable for coffee cultivation, and the brand of Arabica coffee produced there is named Mandailing and became world famous.
As a result of coffee cultivation originally introduced in the Dutch colonial era and popularized Arabica type coffee cultivation was greatly damaged by rupture of rust disease in 1908, it is replaced with robusta type that can be produced strongly at low places and can produce rust Production of arabica species has been handed down by the Mandailing family in Toba in North Sumatra.
There are two types of Mandailing brand: "Mandailing ・ Toba" grown around Lake Toba and "Lintong ・ Mandailing" cultivated by the Batak family of Lintong Nihuta District in south Toba, but it is merely called "Sumatra Mandailing When it is called "Mandailing ・ Toba" in many cases.
Although I have been implement inventory control system which collects the processing results, at the Medan coffee processing factory managed by a Japanese trading company before, cleaning process, dropping the skin and fruit of coffee cherries and the size sorting process were done manually, and green beans were shipped according to the grade.
Coffee distinctive scent and deep richness
Mandailing coffee is famous in Japan same as Traja, Colombia and Blue Mountain, that taste is often said as "Like dark chocolate", which is roasted deeply to bring out its unique flavor.
It is suitable for a base of coffee blended like the beans of Robusta type, or for caffe latte or cappuccino, my wife said that Mandailing ・ Toba is the best match to taste the flavor of coffee with collagen and creamer.
Indonesia in the everyday summer, but inside the shopping mall and the office building in Jakarta city is so cold, so the combination of sweet jajanan (Indonesian sweets) and dark roasted Mandailing in a cold body during breaks I think that it is a very suitable match for "coffee at 3 o'clock coffee" rather than "coffee after meals".
Fragrance ★★★
Bitterness ★★★
Acidity ★
Body(Richness) ★★★
Sweetness ★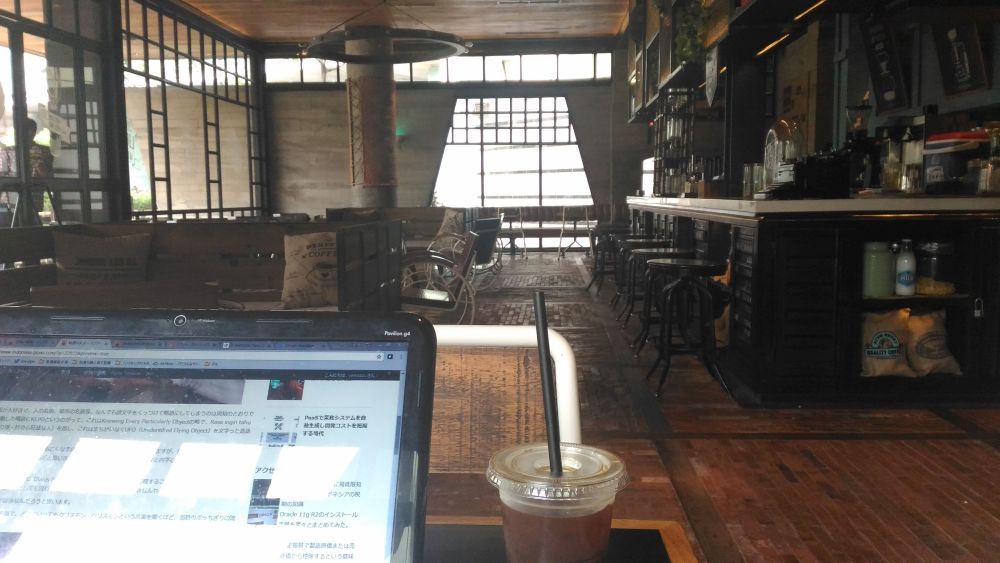 Speaking of Mandailing, there is a image of richness, but the flavor tendency of each locality brand depend on a feature of keeping quality beans correctly and properly. If you are using old beans or roasting too shallow, it will be an aftertaste where a unique flavor of Mandailing is erased and a strange sour taste remains.
Djournal Coffee in GF West Mall of Grand Indonesia is produced by the concept creation group Ismaya that continues to deliver cutting edge of Indonesian youth culture, cooking utensils and interior in the kitchen that are visible from the floor are stylish, As you can see, the package of coffee beans (really paper bags are also fashionable) is pretty cool, so if you give a business traveler who likes coffee from Japan, it makes surprising to him that there are such fancy cafes in Indonesia as well.
It is understood from the fact that the name of the shop uses "Djournal" and the old letter (ejaan lama) instead of "Journal", but it creates a modern classic colonial tone atmosphere.