The dawn of the coffee consumption market's formation (1997-2009)
Before I came to Indonesia in October 1997, the only time I drank coffee in Japan was when I ate breakfast at McDonald's, and I was not interested in coffee itself.
In Jakarta, I would order a club sandwich and a house-blend coffee at the Excelso in the Plaza Indonesia basement, near the power supply, to study Indonesian after work, and I would study until the mall's closing time every day.
The Kalosi Toraja from Lantecalua is very acidic and sour when siphoned, so I personally like the way it is compressed from the top with a French press and the bitterness rises from the bottom.
pic.twitter.com/Cl0XN1ke2E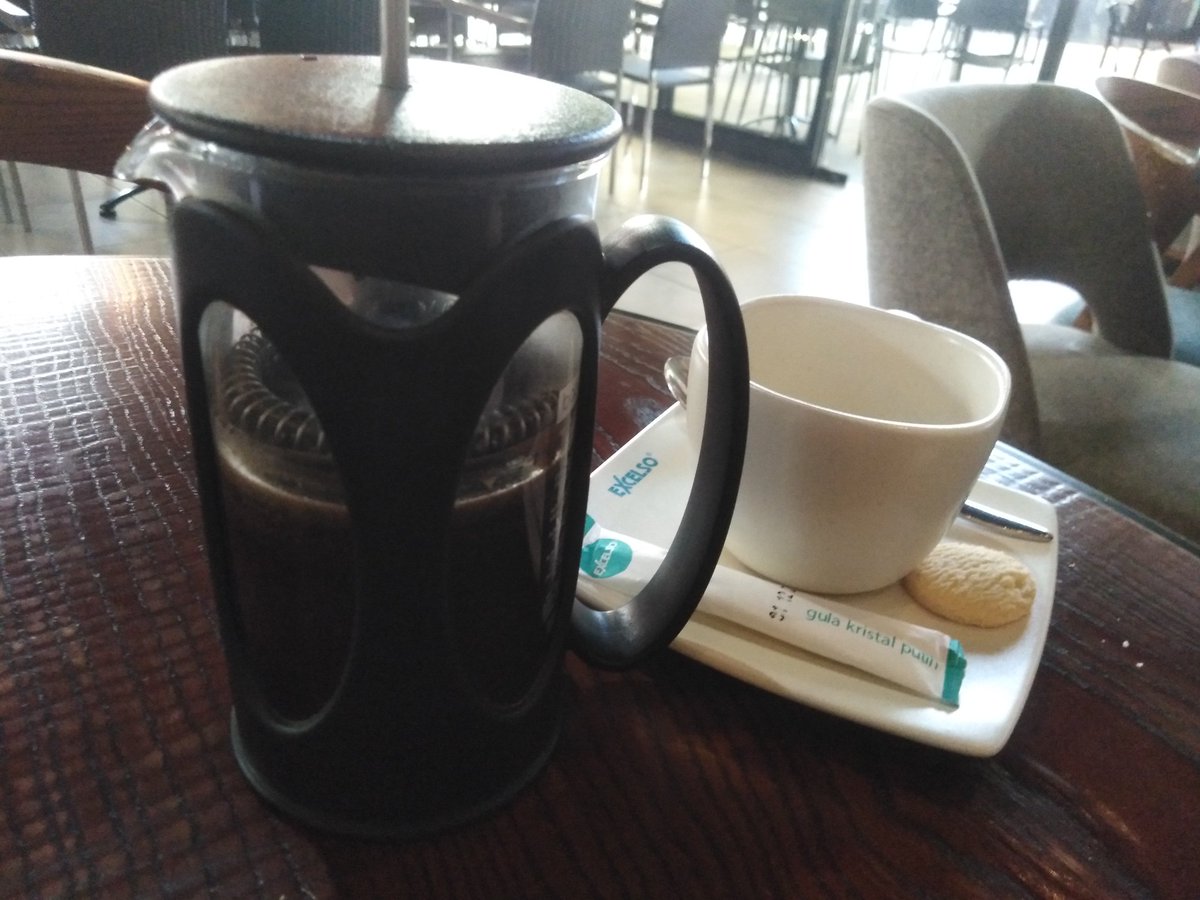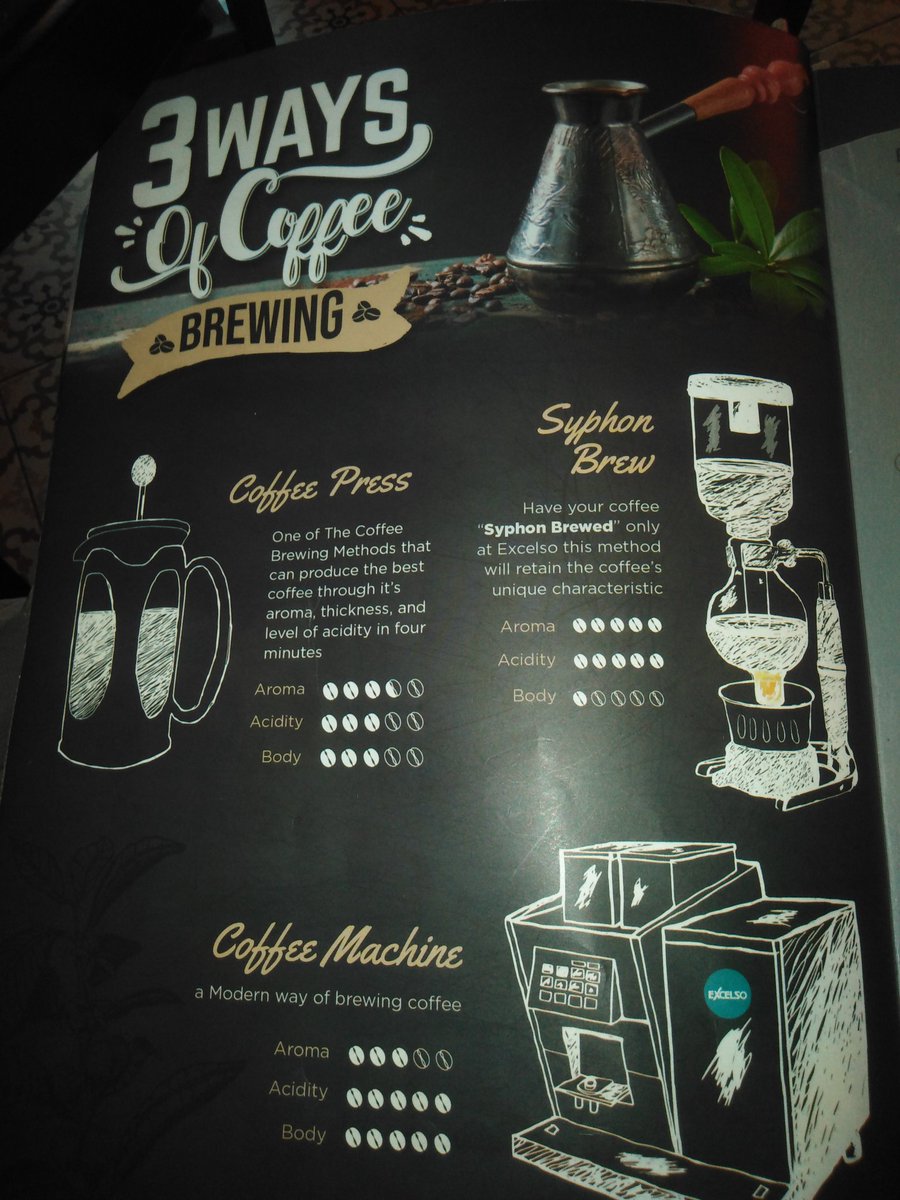 The Closing of the First McDonald's Store and the Historical Background of Sarinah Department Store【The Garuda Merchant, a classic novel about Indonesia】
Many Japanese men pass the time at Key Coffee in the basement of Pasaraya on weekday evenings before going out for a drink at night in Blok M.
On Saturdays and Sundays, many of them ate at Kafe Toraja, which was located behind the folk art department on the 5th floor.
I remember that I was not able to finish to drink a siphonful of Toraja's highly acidic coffee straight from a siphon.
Coffee is brewed with a siphon just like a science experiment. It tastes... I know it's strong, but I want to dilute it with hot water as I like thin taste.
pic.twitter.com/YE8o1rt8ms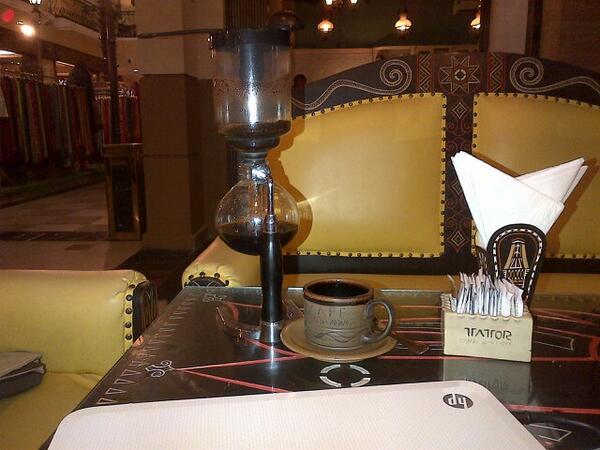 Nowadays, we can get a good cup of coffee at J.Co or Mister Donut, but back then, the only option was to get a bad cup of coffee at Dunkin' Donuts.
I used to wonder why Indonesians like sugar-white or chocolate-brown doughnuts that are extremely sweet and unhealthy.
For Indonesians, "sweet" means "lavish hospitality," and perhaps a too-sweet doughnut was just the right thing to give as a souvenir or as a thank-you for one's birthday (in Indonesia, the birthday person buys a meal or a doughnut to give away).
In 2005, Johnny Andrean, a major salon chain, cancelled Krispy Kreme franchise and opened J.Co Doughnuts based on the manufacturing know-how they had learned.
The "free glaze with any drink order" strategy was a big hit, and the company quickly expanded its store network throughout Indonesia.
The JCO is a great place for Rp.20,000 American with donuts, WIFI speed, power supply, and stylish atmosphere. 3 meters of jarak sosial. I'd rather close JCO than Jakarta lockdown.
pic.twitter.com/hFDnS8NUo8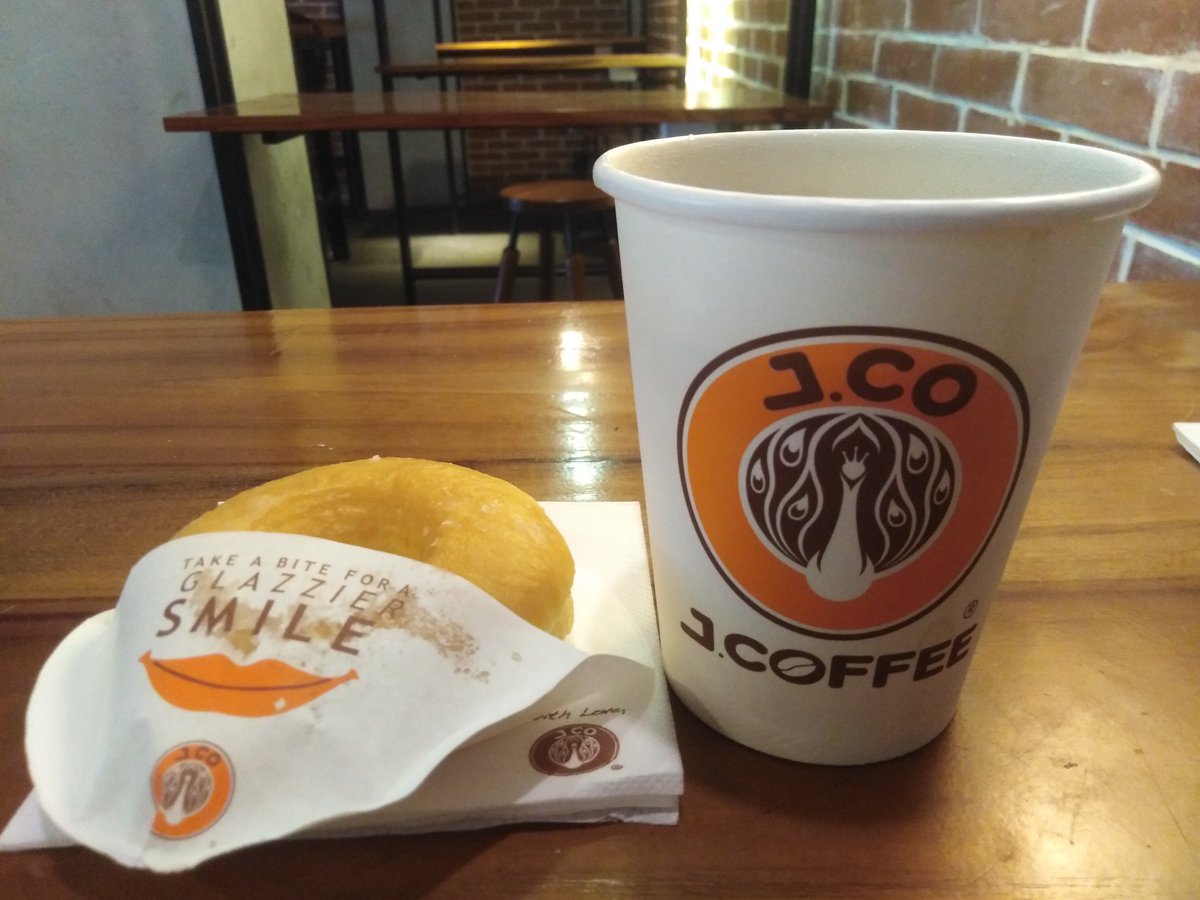 All of these shops sold sandwiches, doughnuts, and other food items rather than coffee, and the real coffee chain boom was ushered in by the arrival of the U.S.-based Coffee Bean (The Coffee Bean & Tea Leaf) in 2001, the 2002 launch of Plaza Starbucks, which opened in Indonesia, and BAKERZIN, which was born in Indonesia in 2005, may be pioneers.
A period of growth in the coffee consumption market due to rising income levels (2010-2019)
Between the Tropic of Cancer and the Tropic of Capricorn, Indonesia has a long east-west stretch of the major islands of Sumatra, Java, Kalimantan, Sulawesi, Bali, Nusatunggara Islands, and Papua, which are dotted with highlands suitable for coffee cultivation, and are known as the Coffee Belt.
In 1602 It is said that during the Dutch colonial rule, which lasted for about 350 years, the Arabica coffee tree (Japanese name for a plant belonging to the family Koffiaceae) was brought to Indonesia by the East India Company, and the plantation cultivation of coffee is said to be the beginning of coffee cultivation in Indonesia.
Originally, Indonesia was a shipping base for colonial trade, and coffee cultivation has a historical history of exporting to Europe, especially the Netherlands.
High quality local coffee is distributed to the Indonesian domestic market and the demand for good coffee among Indonesians is increasing since 2010, when nominal GDP per capita exceeded $3,000, with the opening of Giyanti Coffee on Surabaya Road in 2012,
With the opening of Giyanti Coffee on Surabaya Street in 2012, Tanamera Coffee next to Thamrin City in 2013, and Djournal Coffee in Grand Indonesia, high quality coffee that had been produced mainly for export began to make its way to the domestic market, which has become thicker with a middle class with rising income levels.
In the meantime, cafes with full-fledged specialty coffees (coffees that clearly express the characteristics of the coffee producing area, which have undergone consistent high quality control from cultivation to distribution, and have passed strict cupping standards) began to open one after another, mainly in South Jakarta.
The Beaf Pie and Cheese Brownies at Giyanti Coffee Roastery on Antique Street, famous for Yumin's "To My Sister on Surabaya Street", were unexpectedly good. I've heard that Yumin's image nowadays is "Hikouki Kumo", the theme song for the Ghibli movie "Kazetachinu(Wind-Up)", but for me it's "Mamotte Agetai(I want to protect you)".
pic.twitter.com/2QWD6LeDBA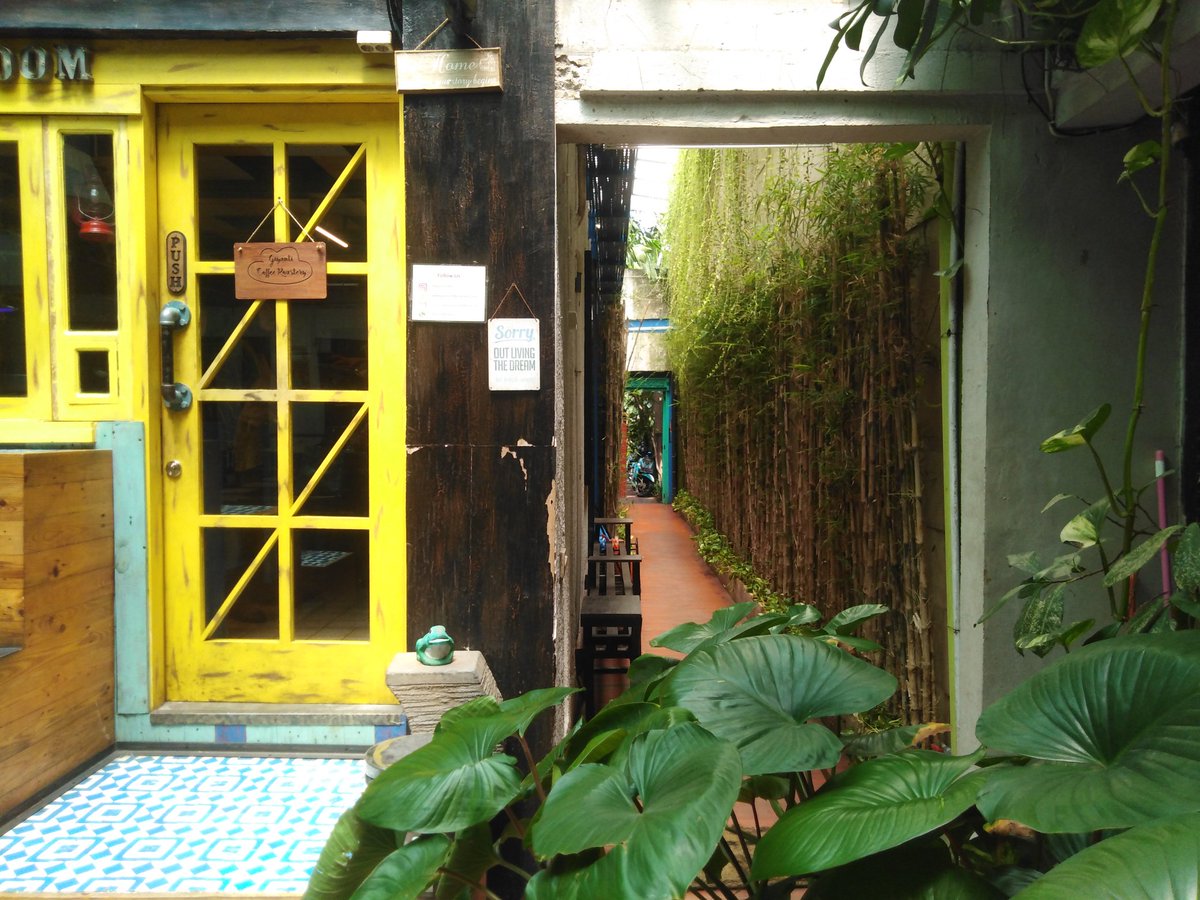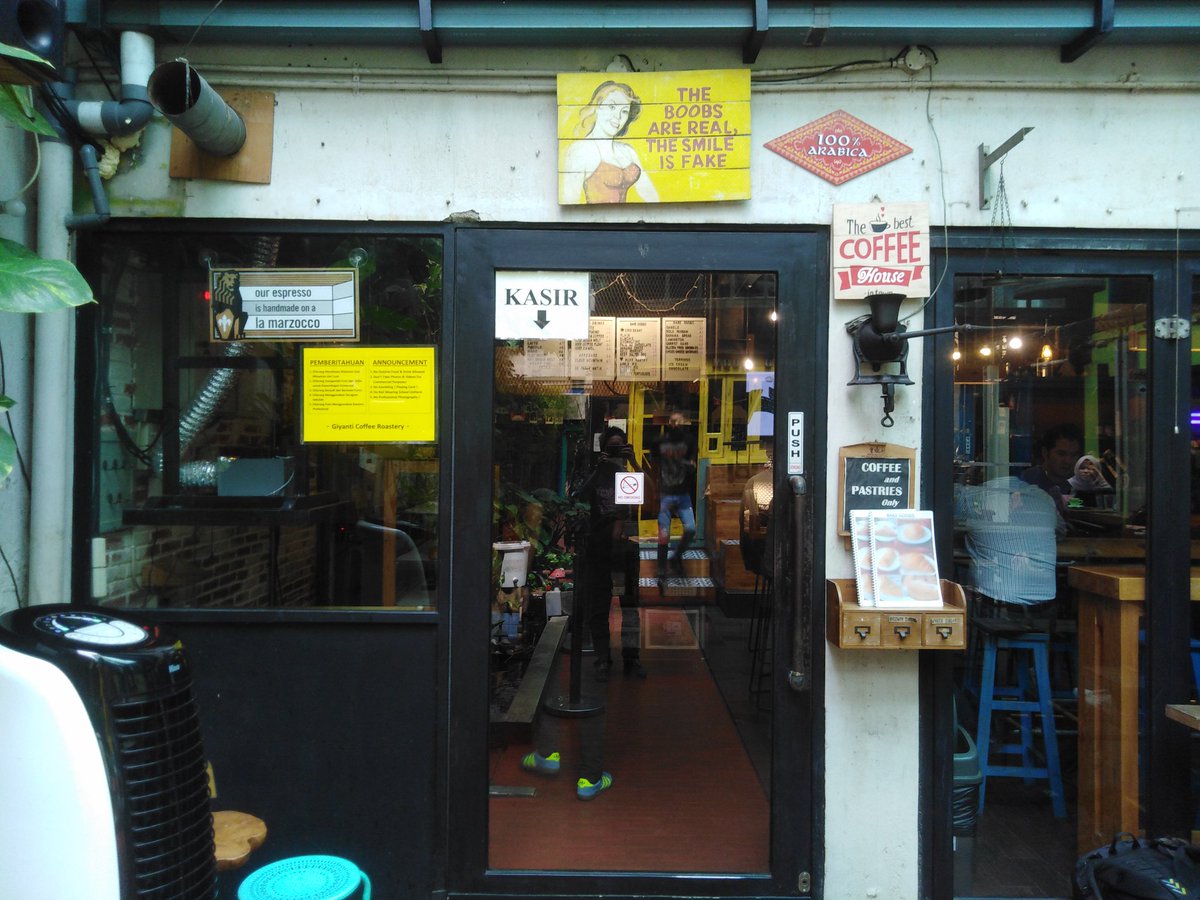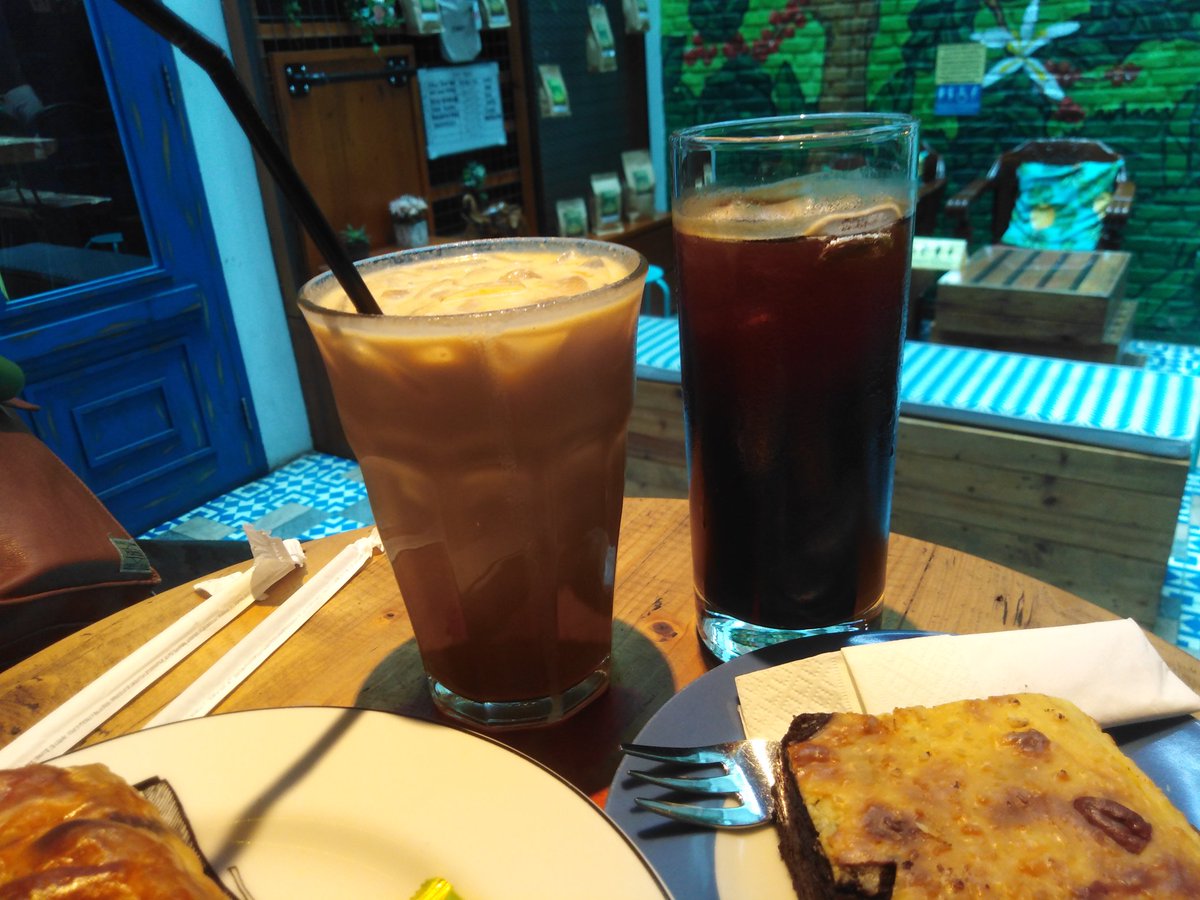 Coffee that is unique to Indonesia's land and climate
The coffee served in cafes in developed countries including Japan seems to be mainly from Central and South America or Africa, but when the world's media reported that "Indonesia produces the world's finest rare and fantastic coffee refined from civet droppings," it caused a boom in the popularity of Kopi Luwak coffee among coffee lovers.
As a result, there was a "Kopi Luwak" boom among coffee lovers, and Indonesia's fame as the world's fourth largest coffee-producing country in Asia, after Vietnam, increased dramatically.
Rp.89K Luwak coffee at Kopi Luwak, from the Arabica plantation (farmed) in Semarang. After checking the aroma and expiration date, we waited for two minutes to drink it, stirring the lid, because it is not saring (filtered) but tubruk (settled). The richness and acidity were not enough for me, but a lady who looked like Riho Yoshioka explained it to me carefully.
pic.twitter.com/qQh4iFE9K8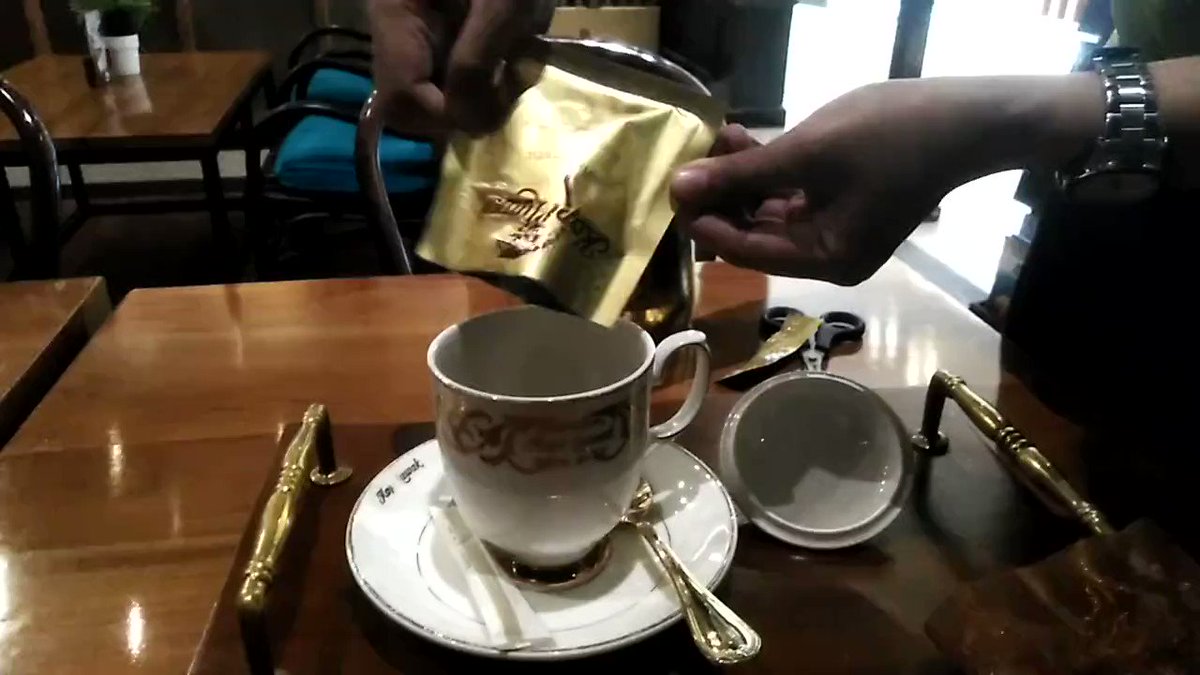 At one time, I received a high percentage of requests from customers from Japan who wanted to try Luwak coffee or buy it as a souvenir to take home.
The chain, which opened in Semarang in 2002, may have been the biggest beneficiary of the global Luwak coffee boom.
A period of development to accommodate the new normal after the Corona pandemic (post-2020)
Since around 2018, tapioca drinks originating in Taiwan, such as Chatime, KOI Kafe, Xing Fu Tang, and Tigar Sugar, have been sweeping across Indonesia, and the style of drinking tapioca drinks by sticking sealed cup lids through thick straws, easy to drink while walking and not spilling, when you want to drink.
It's a convenient, drinkable, Instagrammable convenience for young urbanites, especially in Jakarta, and all of the local start-up coffee chains influenced by this successful role model have adopted a business model that focuses on take-away sales.
I think Kopi Kenangan, FORE and JanjiJiwa are the three most vibrant local start-up coffee chains, but under the PSBB (Large Scale Social Restrictions) in the wake of the Corona pandemic, while eat-in cafes that offer a drink while enjoying the interior ambience of the restaurant have suffered a decline in sales, small take-out cafes that emphasize sales via GoFood and GrabFood delivery have conversely grown, encouraged by the corona pandemic, and this trend is expected to continue for some time as consumers become more concerned about the safety of their products.
Kopi Kenangan was a low-cost shop that targeted take-away customers and took advantage of the tapioca craze by using a cup sealing system that allowed them to drink their coffee anywhere without spilling it, and consumers trusted that they could drink their clean coffee in a safe place that was not too crowded in the corona pandemic. They have the strong luck.
pic.twitter.com/uUO8zRYbGp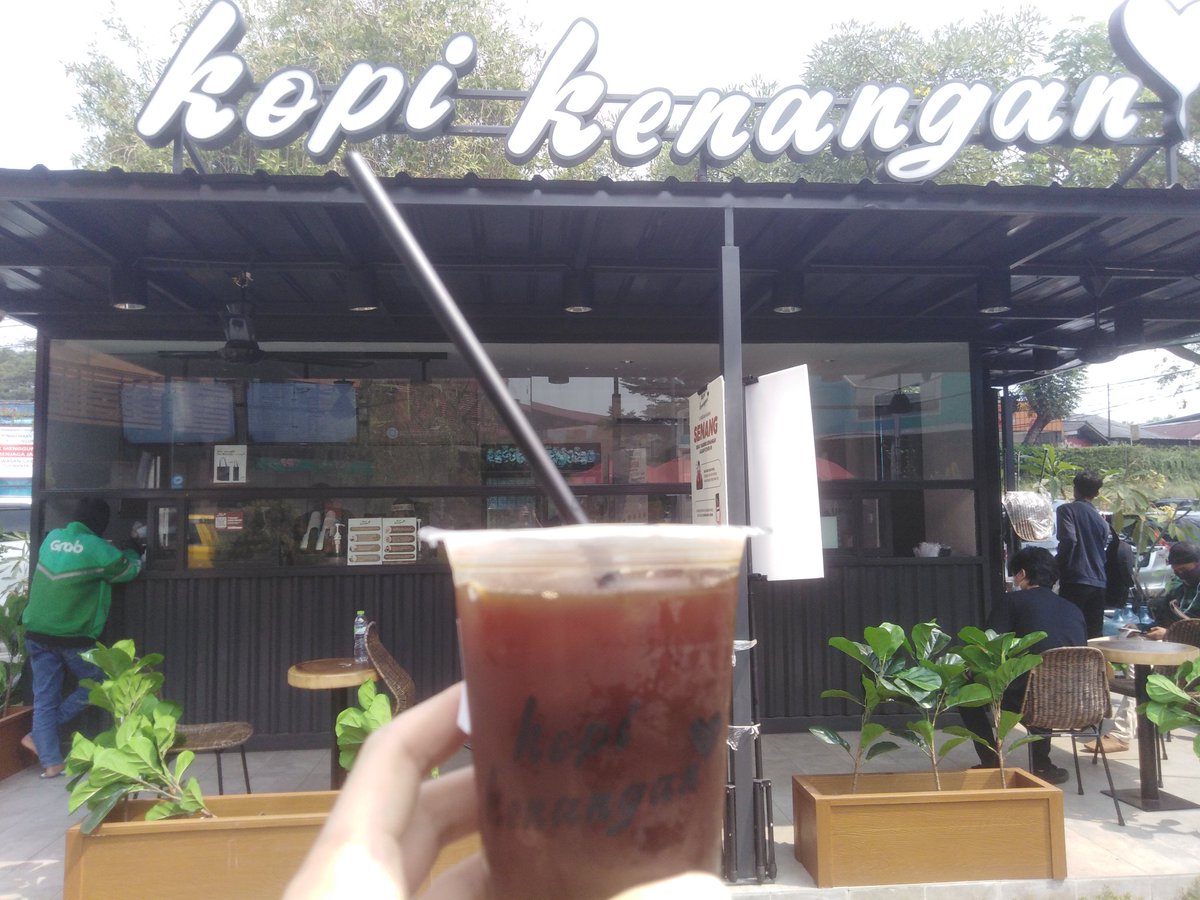 I couldn't tell the difference between Otten selling coffee-related merchandise and Fore selling drinks, but the design and texture of the cup was great, although the Roasted Latte was too sweet and I gave up after my second sip.
pic.twitter.com/Sihniy9j2d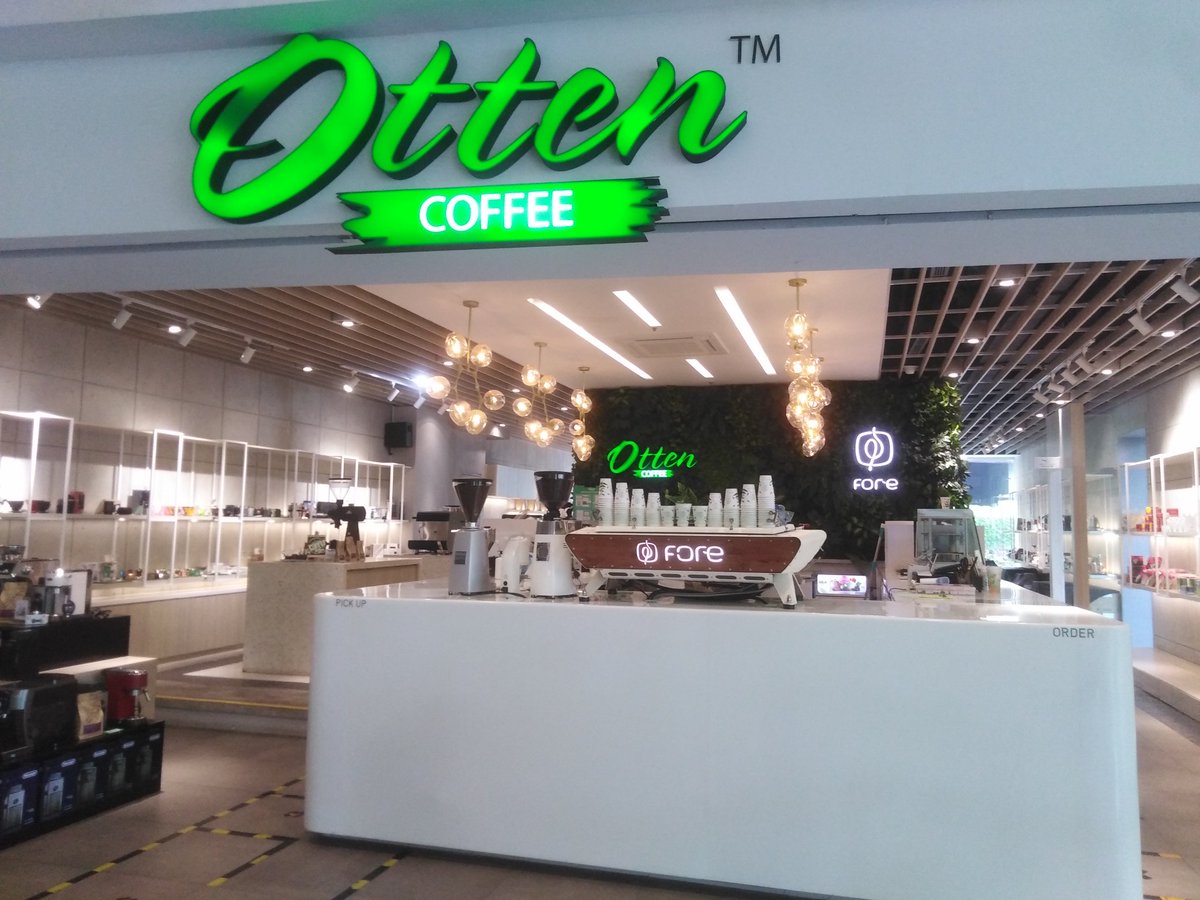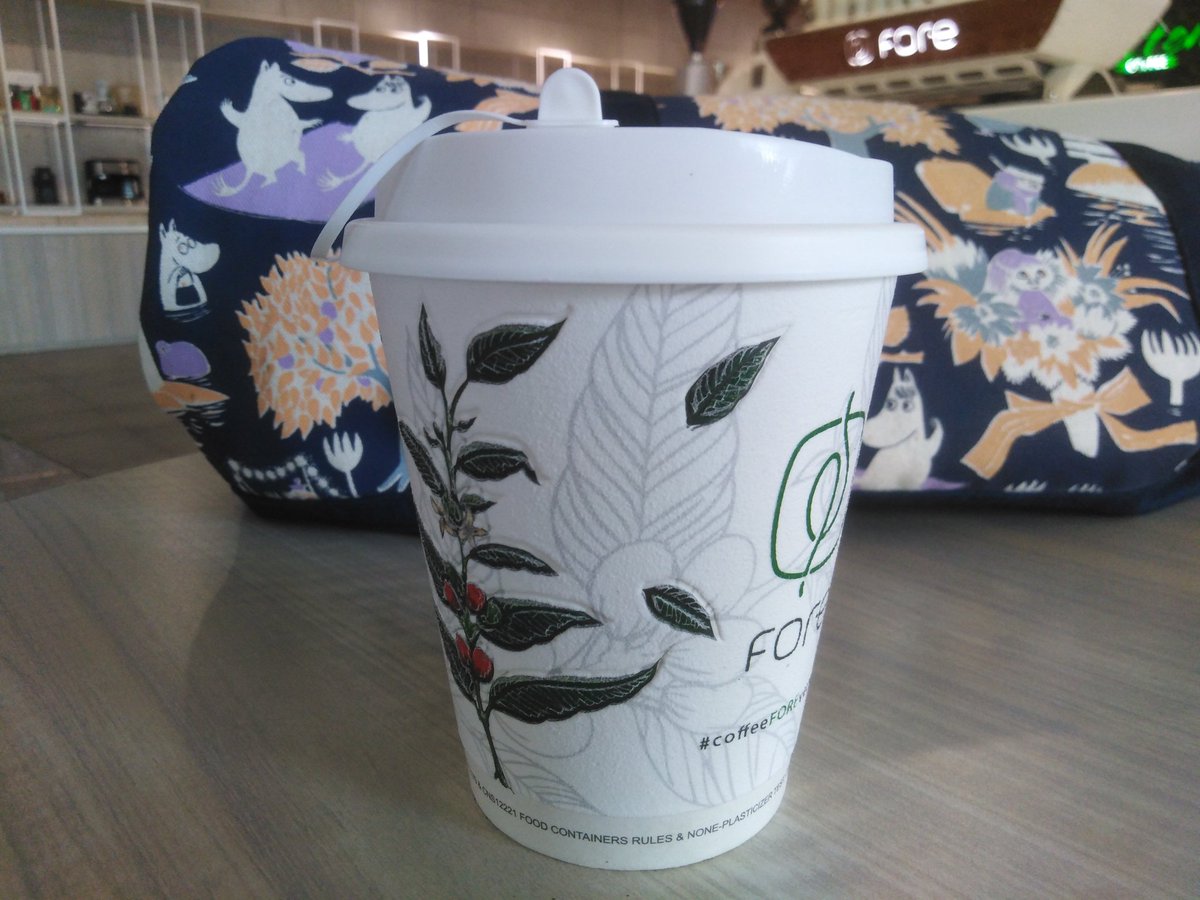 JanjiJiwa, which sells local Indonesian coffee, is said to buy beans from farmers and carefully refine and roast them, and honestly, the taste is 30% less than Starbucks, but if you see it, you can definitely drink a non-sugar (listed on the menu) iced Americano for Rp.15,000, I'd buy it immediately. Personally, I recommend Es Madu YuzuRp.25,000.
pic.twitter.com/BgUgX08iaE