Hoka Hoka Bento, a Japanese brand name and technical support
In Japan, on birthdays, friends and family give you presents and buy you dinner, but in Indonesia, it is customary for the birthday person to buy you dinner.
The Indonesian staff at the office knew exactly when Japanese people were born, and every year about a week before their birthday, they would say happily, "Mister, next week will be Hoka Hoka Bento!
It was more than 20 years ago and I don't remember the price of Hoka Hoka Bento back then, but it must have cost at least three to four times as much as a lunch at a street stall or diner, so it must have been a great treat for an Indonesian worker in a small business earning around 1 juta per monthin those days.
Hoka Hoka Bento opened in 1985 and changed its name to Hokben in 2013 as it was difficult to remember. In order to protect the quality of the bento, we provide ingredients from the center not as a franchise, but as a company-owned restaurant. It is now 100% Indonesian brand since the Japanese bento restaurant that received technical assistance has disappeared. The mascots are TORI and HANAKO.
*The boy's mascot's name was TARO, not TORI.
When it first opened in 1985, the company received permission from Japan to use the brand name and technical support.
I'm not sure if this Hoka Hoka bento refers to the "Hoka-Hokka-Tei" established in 1981 or the "Hokka Hokka Bento" which was available in my parents' neighborhood in Fukuoka.
I've been asked by Indonesians "What does Hoka Hoka mean?" "What is Bento?" fortunately, the image of Hoka Hoka Bento is not a bad one, and so I was able to make it a part of the Japanese culture, along with "Doraemon" and "Kokoro no Tomo (Mayumi Itsuwa's song)".
There is no doubt that the company has played an evangelist role, but Hoka Hoka Bento was changed the name to HokBen, a shortened form, in 2013 after consumers advised us that the name was too long.
All the ingredients for HokBen's 153 restaurants nationwide (as of July 2019) are prepared at the Central Factory in Cirakas, East Jakarta, and the distinctive white rice is also blended with rice purchased from specific suppliers and delivered to transit stations in Bogor, Surabaya, and Yogyakarta, in an effort to maintain a certain level of taste quality by daring to use a direct-operated restaurant system rather than a franchise.
HokBen's localization strategy has made it well known throughout Indonesia
If you look at the menu of HokBen, there are many familiar names of dishes for Japanese like Mentai Don and Ebi Furai.
And "Ekkado", egg wrapped in wonton and fried, appears in various set menus. Ekkado is an important part of HokBen's branding strategy even I've never heard of in Japan.
Ekkado is a dish developed by the wife of the owner of HokBen called Egg (egg) wrapped in wontons like a Kado (gift), and it is so well known that some Indonesians know the name Ekkado even though they have never eaten HokBen. It is patented by HokBen (PT Eka Bogainti).
Initially, they aimed to specialize in nasi kotak (bento) like other bentos, but since Indonesians prefer to sit and eat in the restaurant, they set up tables. In order to increase customer service efficiency, SOPs were adopted from the food court, where customers are served one-on-one until they reach the cash register with their trays. I've heard that white rice and mayonnaise are their differentiating weapons.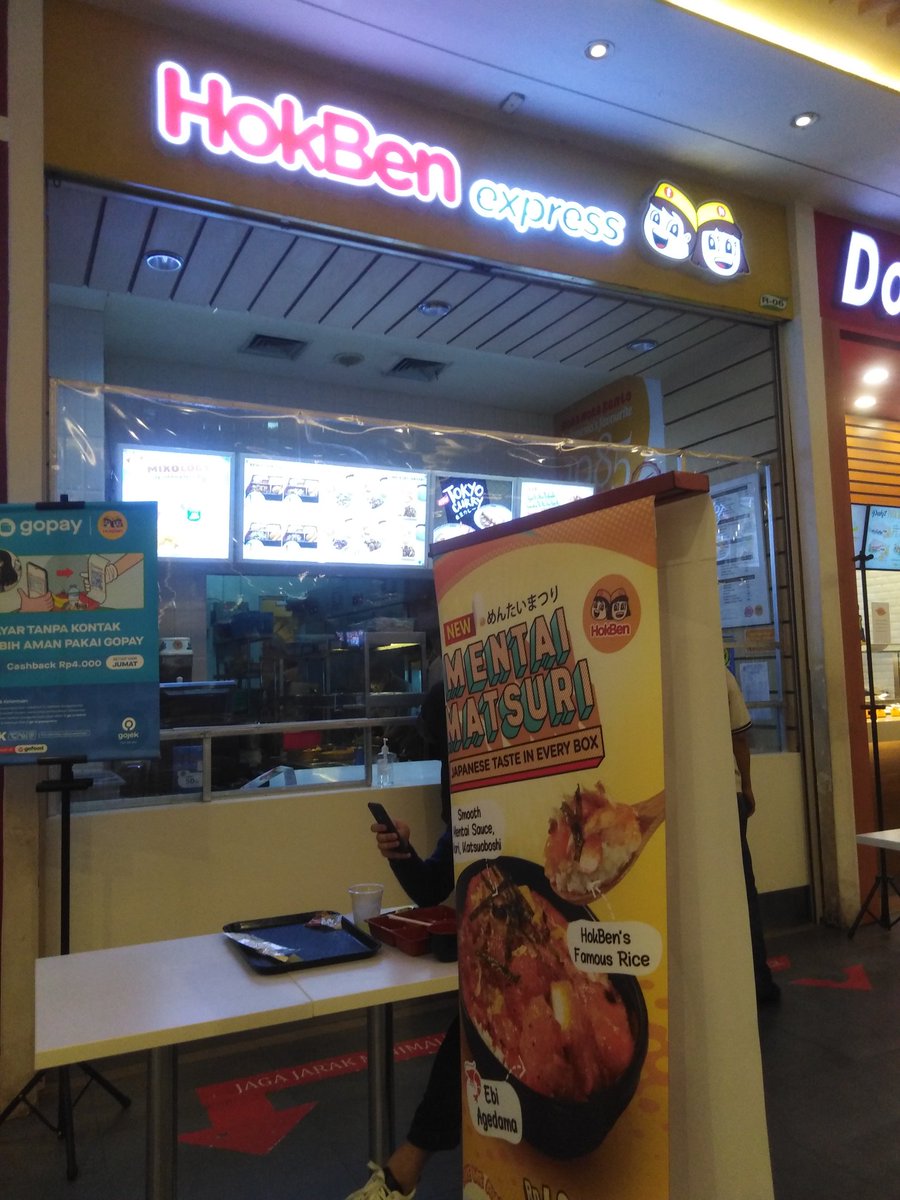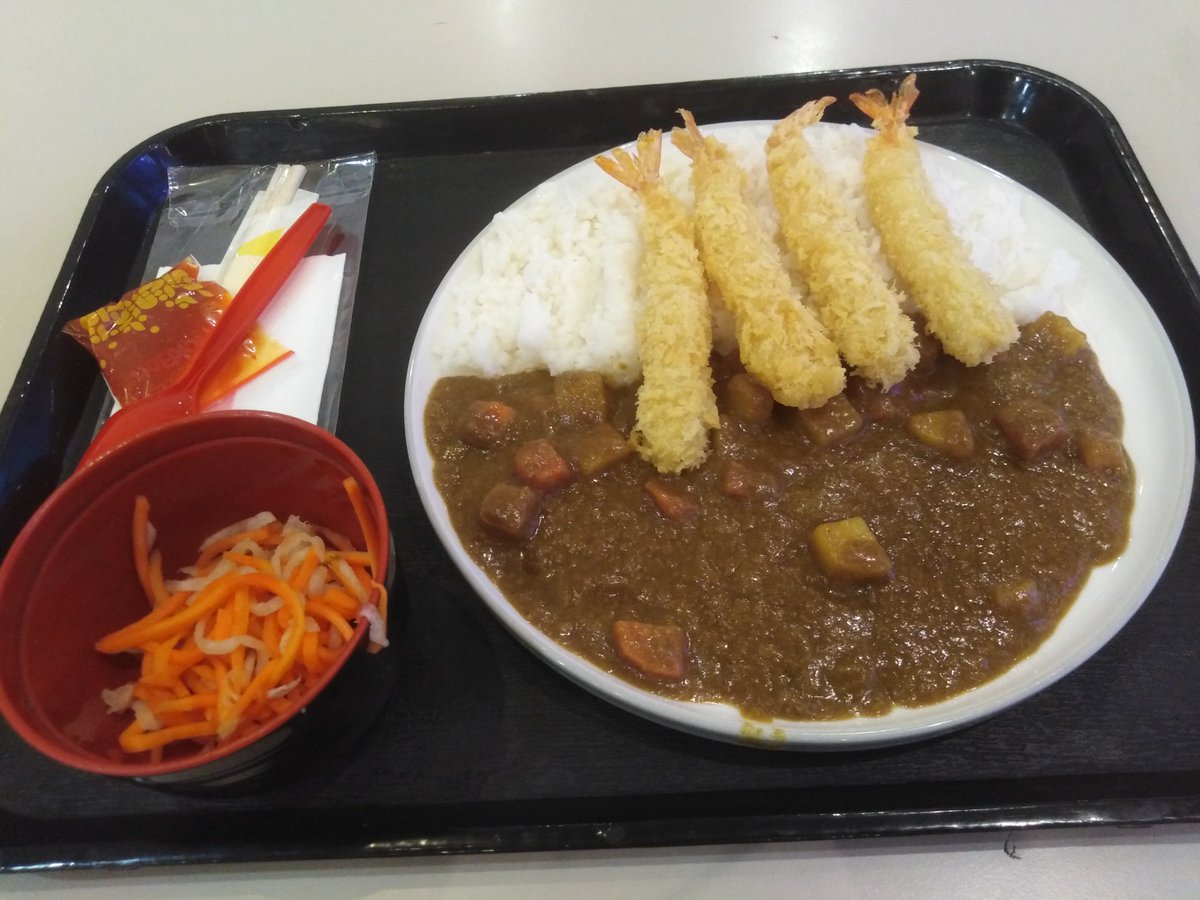 Initially, HokBen aimed to be a takeaway bento shop like in Japan, but in response to the behavior of Indonesians, who love to come and spend time with their families, HokBen set up a playground facility with enough eating space in the store to encourage children to come to HokBen and make their parents shake their heads at the promotions that are constantly being offered.
Being certified as an excellent halal company makes it safe for Muslims, a key customer, and the food is cooked without chemical seasoning (vetsin) to suit the palates of seniors who love spicy food, a full range of kids' bento boxes for kids with extras, and fruit-flavored syrup tea for those who don't like the astringent Japanese tea.
HokBen's localization strategy is to provide "Japanese food" (although it may not be Japanese food anymore) that is thoroughly tailored to Indonesia.